GPS tracker for Derbi motorcycle
You have just bought your Derbi motorbike and the first step after its purchase is to protect it against theft. Unfortunately, theft of your Derbi has become all too common. Supermotor models such as the SENDA X-TREME 50 SM CAMO or the Derbi SENDA X-TREME 50 R are eye-catching motorbikes both in terms of design and performance. These motorbikes are the object of envy and thieves do not hesitate to redouble their efforts to steal a Derbi from its owner. Therefore, to protect your Derbi from theft, we recommend that you purchase a GPS tracker for your motorbike. The main function of the GPS tracker is to secure your Derbi, but it also allows you to follow the movements of your motorbike in real time, which is essential for finding your Derbi in the event of theft. Given the price of a Derbi, which varies between 2,000€ and 4,000€, ensuring its protection is necessary and the GPS tracker is a simple and effective solution for Derbi.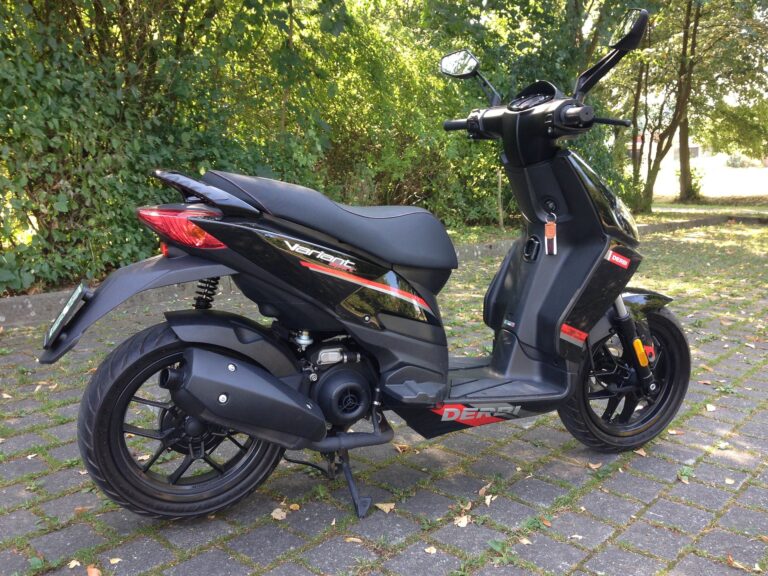 Why equip your moto Derbi with a GPS tracker?
Derbi is one of the big names in the motorbike industry thanks to its high points, particularly in competition. Since its creation in 1922, this brand has been able to distinguish itself from the rest and has become the leader in the 50cc sector. Derbi motorbike models are distinguished by their looks and performance in off-road environments Derbi motorbikes are often a first motorbike purchase for all thrill-seeking enthusiasts. Apart from its high price, all Derbi owners agree that their motorbike is unique in their eyes. When you're not using your Senda Racing 50 SM on your motorbike trips, you leave it safely in your garage or transport it on a trailer when you want to enjoy it further away from home. In a garage or on a trailer, your Derbi remains a prey for thieves and nothing stops them. Another advantage that a GPS tracker can have when using your Derbi is to assist you in case of danger by sharing alerts and sending SOS messages. These are great features on a GPS tracker and not all have these features. Later in the article, we will come back to these two points.
How to
choose the most suitable tracker

for your moto Derbi ?
Before buying a GPS tracker, it is important to know your needs because there are many different GPS trackers on the market. In this article, we will detail the different criteria that are important when choosing a GPS tracker. First of all, find out about the price and the features included in it. It is therefore advisable to look first for a GPS tracker with the features that will meet your needs. If you need simple features, you will find inexpensive trackers. Often the higher the price, the more essential and more powerful the GPS tracker's safety features. Once you have found a tracker that suits your needs, check the price tag which may include hidden extras. Some GPS trackers require you to have a SIM card and therefore an additional subscription, others will offer you paid features on their application. Regarding installation, choose a GPS tracker that is quick and easy to set up. The purpose of having a GPS tracker in your possession is to secure your vehicle without the need for assistance. Indeed, some GPS trackers require professionals to install them and can therefore generate more expensive costs. It is therefore important to find out how you can get your GPS tracker up and running. In addition, choose a GPS tracker with a design and size that is suitable for your Derbi, as you will need to place it in a strategic and discreet location on your bike. It is advisable to ask the brand or the seller for advice on the best place to install your tracker depending on the model of your two-wheeler. Finally, the most important criteria when buying a GPS tracker is surely its autonomy. Indeed, it is more convenient for you to recharge it as little as possible in order to enjoy your tracker without worrying about the battery. The aim is that you should remove your tracker as little as possible.
Free application

Beepings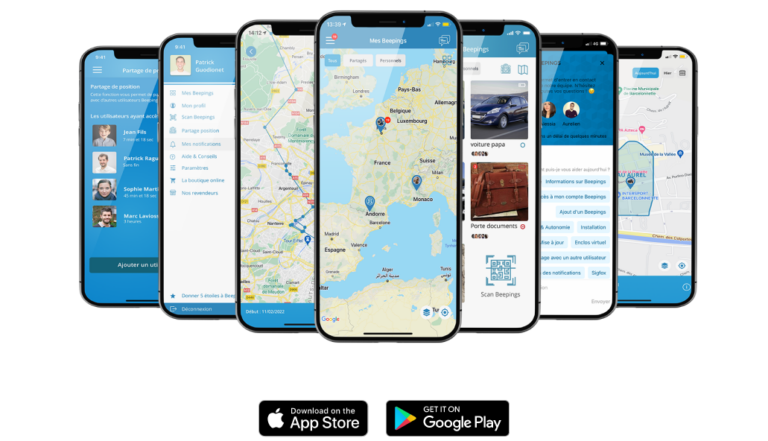 After explaining the most important criteria for optimal security for your Derbi, we will help you make the right choice. The ZEN L by Beepings GPS tracker fits discreetly in a strategic place on your Derbi thanks to its design. Its installation is quick and easy thanks to its magnetic mounting bracket. It is therefore possible to easily remove your GPS tracker from its mounting to recharge it. As far as battery life is concerned, the ZEN L GPS tracker has a high battery life which varies between 2 months and 1 year, depending on how often you use it. As a result, the ZEN L gives you the opportunity to enjoy its functionality for a long time without worrying about its battery level. Most GPS trackers have a battery life of 72 hours to 6 months maximum. The ZEN L GPS tracker works with a low frequency network, the Sigfox network. This network allows the ZEN L to be non-jamming, which is an advantage against thieves. In addition, this network covers the whole of Europe and you can enjoy all the features anywhere in Europe at no extra cost. Indeed, the ZEN L by Beepings works without a SIM card and the subscription to the network is included in the price for a period of 2 years and will cost you €9.90. The price is in line with the many features it offers. With the use of the application, you opt for various advantages such as sharing between users, the definition of entry and exit perimeters, the history of your journeys for 1 year and many other advantages that you will discover during your purchase. Finally, the accuracy and sensitivity of the ZEN L by Beepings GPS tracker is phenomenal compared to the competition. The slightest movement detected will result in a motion alert notification. Moreover, the accuracy of the geolocation is so precise indoors and outdoors that if your Derbi is stolen, you will easily find your bike. Do you want your Derbi to be connected to peace of mind without interruption? We have the solution because to not think about recharging your GPS tracker, we offer 10V to 50V converters that connect directly to the power supply of your Derbi.
The most competitive
tracker on the market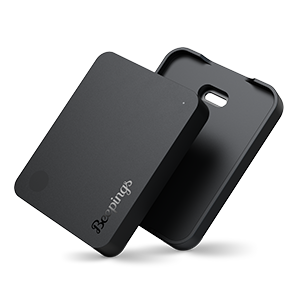 2 years subscription
included (then 9,90 €/year)
Where to buy

a ZEN L by Beepings tracker?
Would you like to buy a ZEN L by Beepings GPS? You can find the ZEN L in our Norauto, Feu Vert, Autobacs and Point S shops, but also on our website: https://beepings.com/fr/.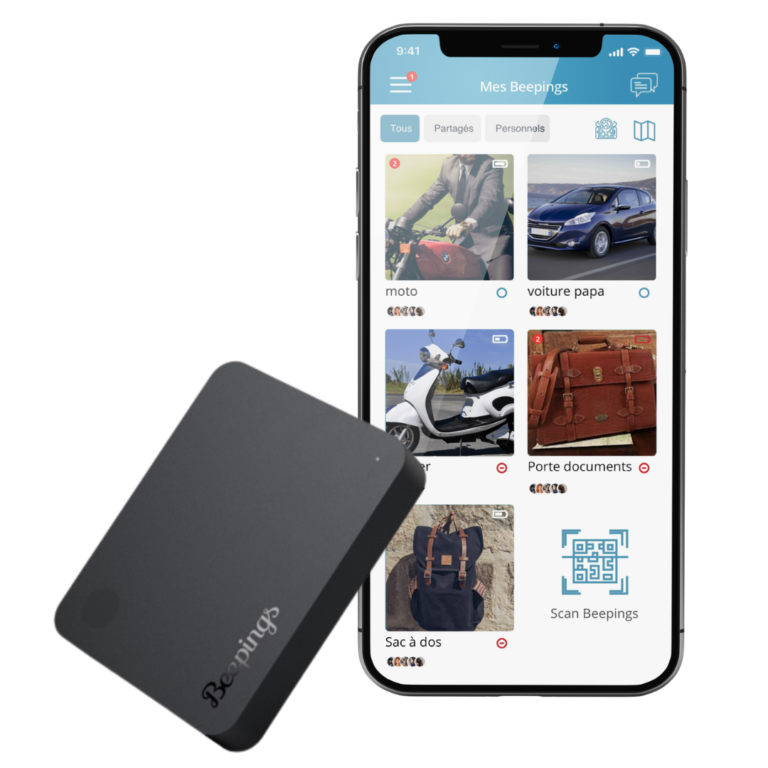 GPS tracker

ZEN L by Beepings
Up to 1 year autonomy
Anti-jamming system
Anti pullout support
Anti-theft alerts thanks to motion detection
Geolocation in Europe
SOS button
Sharing position between users
Alert perimeters
Travel history
Update OTA
Free application included
2-year subscription included