Do you want to protect your BMW car against theft? Here at Beepings we have the solution that we will present to you throughout this article. Indeed, the BMW brand is becoming more and more popular and is part of the list of cars that interest thieves. It is therefore strongly recommended to equip your vehicle with a GPS tracker to avoid any risk of theft. No matter the model of your BMW, whether it is an SUV, a Sedan or a Wagon, they are all known for their technological advances and therefore must be protected from any risk. GPS trackers are becoming increasingly recommended by sellers, allowing you to leave your BMW car in peace on the street. They bring a certain confidence to the owner of the vehicle, who can follow the real time movements of his vehicle. That's why we strongly advise you to buy a GPS tracker to live in peace with your car, regardless of its location.
Why
equip your BMW

with a GPS tracker?
Your BMW car is important to you, but unfortunately the BMW brand does not offer a GPS tracker integrated in their vehicles... This is often an additional price to consider. For this reason, it is necessary to invest in an adapted GPS tracker for your vehicle. BMWs are one of the most popular brands of cars stolen in France. BMW offers its customers "ConnectedDrive" packages with several options to control their vehicle. However, there is an additional cost depending on the pack chosen. These are additional costs that should not be neglected. A GPS tracker is often more useful and less expensive than adding an option to your BMW.
How to
choose the most suitable tracker

for your BMW?
Today, there are more and more brands of GPS trackers with different features and options. That's why we invite you to learn about each of the criteria before buying one. First, not all GPS trackers have the same battery life. It varies depending on the brand and its features. It is therefore important that you find out about its autonomy to avoid having to take the GPS tracker out of your BMW car regularly, and thus allow you to make long trips with your vehicle without difficulty. Second, if this is the first time you are interested in GPS trackers, we advise you to look at the additional costs that there may be depending on the brand. Indeed, some work with a SIM card and therefore requires a subscription that is not taken into account. Others use a paid application, or ask for fees that are not included in the price. You should therefore take the time to read all the conditions before buying a GPS tracker for your car. Third, the installation of the GPS tracker is not something to be ignored. Some require a complex installation without necessarily having guides to help, and must be positioned in difficult places. While others are very simple and convenient to install with videos to help you set up. We recommend that you find out about the installation and the strategic locations of the GPS tracker inside your vehicle. Finally, look at the network used by the GPS tracker as well as its sensitivity and accuracy. The purpose of a tracker is to give you the most accurate information possible. There are some GPS trackers that only work in France for example due to the network. This can be annoying if you plan to travel abroad. The sensitivity is essential to alert you at the slightest movement of your BMW car. Here are the main criteria to consider before buying a GPS tracker. Each one does not work in the same way and are not all at the same price depending on their use and options.
Free application

Beepings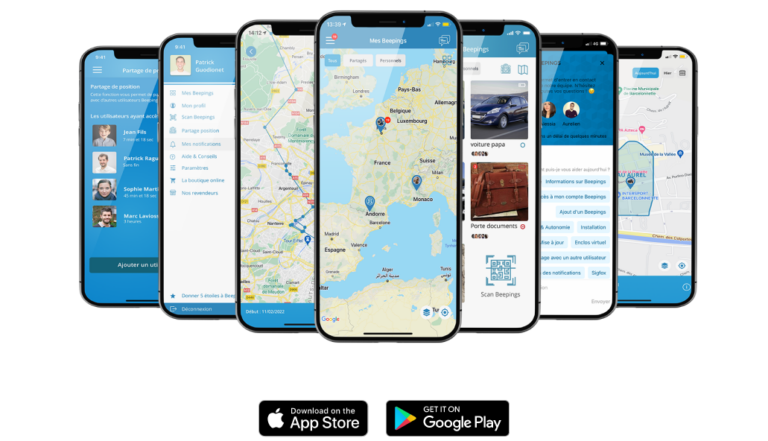 Now if you still don't know which GPS tracker is best for your BMW car? We have the answer. Let us introduce the ZEN by Beepings GPS tracker. This GPS tracker has all the advantages presented in this article. Indeed, it offers many features allowing you to track your BMW vehicle in real time. To start, it offers a long lasting battery life, ranging from 45 days to one year depending on the frequency of use. Unlike other GPS trackers whose battery life can last only a few days. This is a major asset to make long trips in your BMW without worrying about the autonomy of your GPS tracker. Moreover, the GPS tracker ZEN by Beepings works with the Sigfox network which is available throughout Europe. This is a low frequency network that does not interfere with the GPS tracker and thus leave your BMW secure. In addition, its accuracy and sensitivity are impeccable. Thanks to a high sensitivity, you receive an alert notification at the slightest movement of your vehicle. The accuracy of GPS is essential to find your BMW quickly, with the GPS tracker ZEN by Beepings, you will not be disappointed. Thanks to its small size and ease of use, it is very simple to install the tracker in your BMW car. It is fixed with a magnetic plate which allows you to remove it and put it back very quickly, without difficulty. You can position it almost anywhere in your vehicle, as long as it can transmit correctly, thanks to its very advantageous dimensions. Lastly, for those who do not want to recharge the Beepings when needed, we offer converters that allow you to connect your Beepings directly to the power supply of your BMW car. These are available on our website and on Amazon.
The most competitive
tracker on the market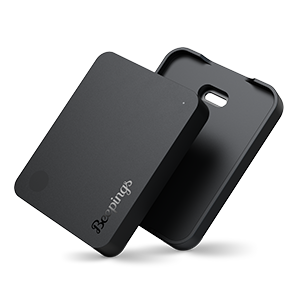 2 years subscription
included (then 9,90 €)
Where to buy

a ZEN L by Beepings tracker?
Are you interested in buying a ZEN by Beepings tracker? You can find it directly on our website (https://beepings.com/fr/) or in stores such as Feu Vert, Point S, Norauto, Autobacs (see the full list of resellers on our website).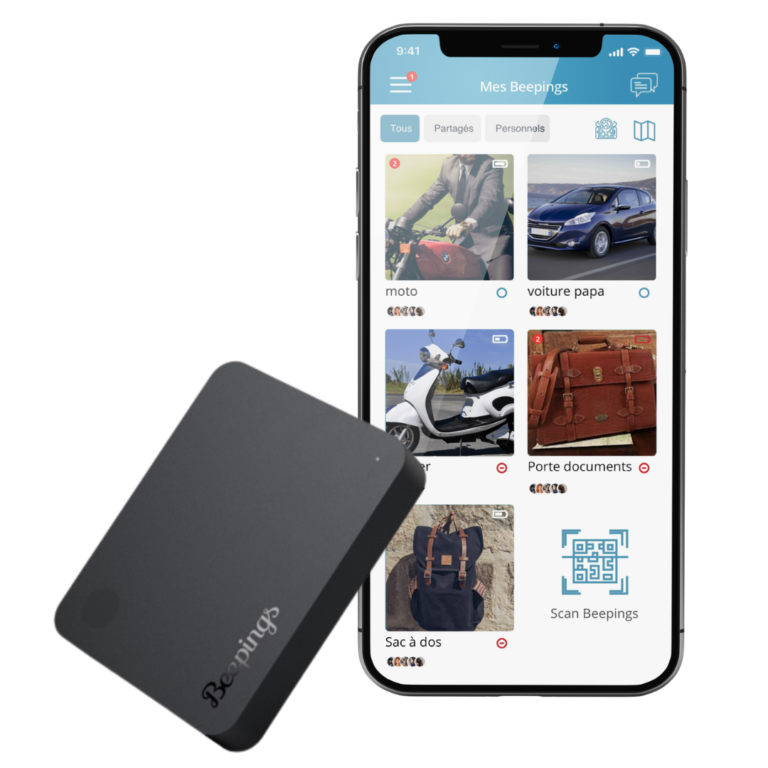 GPS tracker

ZEN L by Beepings
Up to 1 year autonomy
Anti-jamming system
Anti pullout support
Anti-theft alerts thanks to motion detection
Geolocation in Europe
SOS button
Sharing position between users
Alert perimeters
Travel history
Update OTA
Free application included
2-year subscription included