GPS tracker for Citroën car
Do you own a latest generation Citroën or a vintage Citroën? Both are very popular and have become a trend on the market. Indeed, since there are many of these cars on the market, they are popular with thieves. So whether it's your new C3 or your C5 aircross, or another model, you need to protect it to avoid taking risks, and thus leave your vehicle without worrying about thieves. With GPS trackers, you can see where your Citroën car is located and be alerted to any suspicious movement of your car. This allows you to park your car without worrying about theft in certain areas, as you will be alerted within seconds. So don't waste any more time and equip your Citroën efficiently and quickly.
Why equip your Citroën with a GPS tracker?
Citroën cars offer many options to its customers, especially with the My Citroën application. This one gives you access to different services, such as the maintenance booklet, the on-board documentation, the location of your vehicle or others. However, these are not security functions, you can not follow your car when you want and/or in case of danger. The principle of a GPS tracker is to secure your Citroën vehicle as well as yourself. By opting for this service, you ensure maximum security, allowing you to be free by always having an eye on your car from a distance. That's why we strongly recommend you to equip your car with this system, to make your life easier, and to be reassured in all situations.
How to
choose the most suitable tracker

for your Citroën?
It is important to make the right choice for your Citroën car, but it can sometimes be difficult in view of the many GPS trackers offered for sale. That's why, through this article, we are going to enlighten you on the subject by presenting you the different criteria to take into account before buying. First of all, each GPS tracker has a sales and use policy specific to its brand. Indeed, depending on the price offered, the features of each are not the same. So don't just rely on the price, but look at all the options that the GPS tracker offers you to make your vehicle as safe as possible. Generally, the higher the price, the more interesting and numerous the features. In addition, some brands add extra charges to their selling price, it is not always explicit, so it is important to check wether it works without a SIM card, without specifying the extra price. Regarding the installation of the GPS tracker in your Citroen, some require a complex and sometimes expensive installation by a professional. The purpose of the GPS tracker is to protect your car in an efficient way, so find out to buy a product that you can install by yourself, quickly, and without difficulty. That's why we recommend you invest in a GPS tracker that's easy to use and install, taking the time to read the instructions before you buy. In addition, the size of the GPS tracker plays a role in its installation. Some are large and therefore more difficult to place in your Citroen car in a strategic location hidden from thieves. Others are smaller, and less visible, so you can put them anywhere in your vehicle as long as they can transmit their position. So think carefully about this factor to avoid wasting time when installing it. Battery life is one of the major criteria in buying a GPS tracker. Preferably, you want to recharge it the least possible. For this, it is essential to check the autonomy of each GPS tracker in order to to be disappointed during its use. The idea is that you need little time to uninstall the product to charge it for a while, thus leaving your car without security.
Free application

Beepings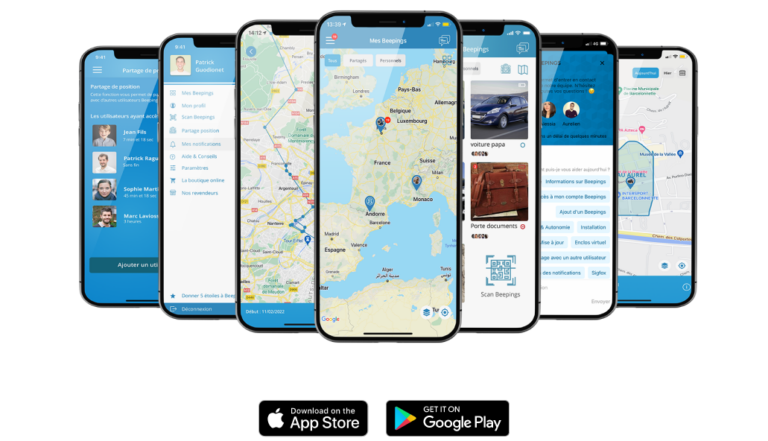 After defining the main criteria to consider when buying a GPS tracker adapted to your Citroen car, we present to you the one that will best meet your needs with maximum security for your vehicle. About its autonomy, the Beepings GPS tracker has a high level battery that lasts from 2 months up to one year depending on the frequency of use. This gives you the opportunity to go for long distances without having to worry about the beacon's battery life. Most GPS trackers have an independence ranging from 72 hours to 6 months maximum. The goal is to secure your vehicle for an indefinite period without having to charge the GPS tracker regularly. The ZEN L by Beepings tracker works with the Sigfox network, a low frequency network, so it is almost impossible for thieves to jam the GPS tracker. In addition, it is available throughout Europe and its islands and is gradually expanding to new countries. You can travel in Europe with your Citroën while keeping the security because you will always be warned in case of suspicious movement. Therefore, the GPS tracker ZEN L by Beepings does not have any additional costs, it works without a SIM card. The subscription to the network is included in the price for a period of two years, at that time it will amount to 9,90€ per year. The price may seem a bit high but this is due to the many features it offers. Indeed, thanks to its easy-to-use and functional application, you have several advantages such as the sharing of your beacon, the SOS alert, the virtual enclosures, the history of your trips, and others that you can discover. Finally, the accuracy and sensitivity of this GPS tracker are impeccable. Thanks to its very strong sensitivity, you will receive a notification from the application at the slightest movement of your Citroen vehicle. Moreover, the accuracy of the GPS is essential to find your car as quickly as possible in case of theft. That's why with this GPS tracker ZEN by Beepings, you won't be disappointed and your car will be secured to the maximum. Were you expecting an extra advantage? Here it is, we offer you 12V-24V converters allowing you to connect the GPS tracker directly to the power supply of your Citroën. This gives you the opportunity not to recharge your GPS tracker when needed, it is in complete autonomy.
The most competitive
tracker on the market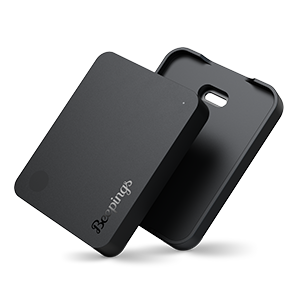 2 years subscription
included (then 9,90 €)
Where to buy

a ZEN L by Beepings tracker?
You have decided to buy a GPS tracker ZEN by Beepings for your Citroën? We sell them in stores such as Norauto, Feu Vert, Autobacs and Point S but also on our website: https://beepings.com/fr/.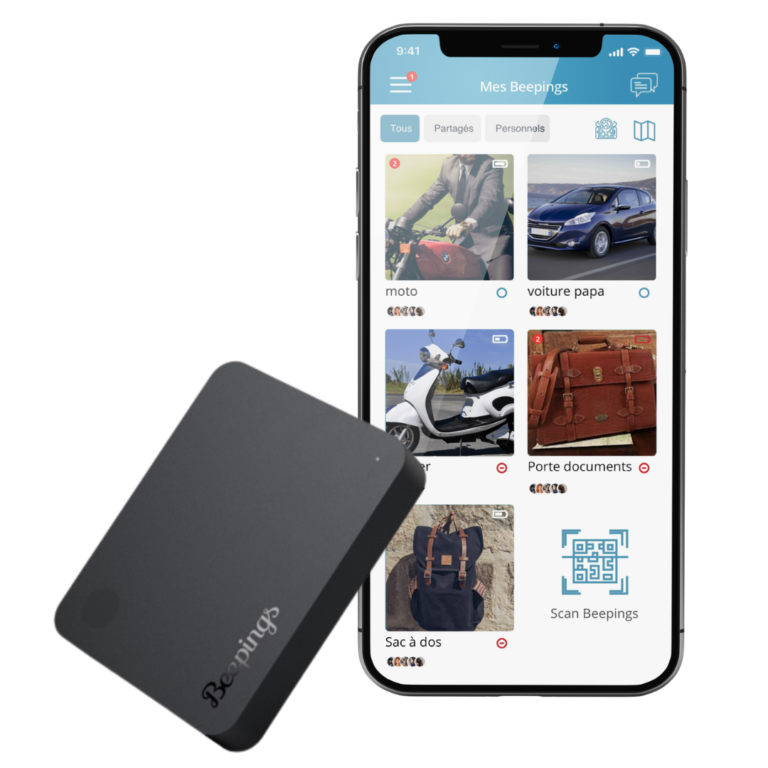 GPS tracker

ZEN L by Beepings
Up to 1 year autonomy
Anti-jamming system
Anti pullout support
Anti-theft alerts thanks to motion detection
Geolocation in Europe
SOS button
Sharing position between users
Alert perimeters
Travel history
Update OTA
Free application included
2-year subscription included