GPS tracker for Honda car
Do you have a Honda car and want to protect yourself from all risks against theft? GPS trackers have become very popular to secure your vehicle. Car thefts are happing more regularly nowadays. In order to feel free and secure when you leave your Honda in the street, it is necessary to equip it with a GPS tracker. GPS trackers allow you to protect your Honda car in a simple and effective way. Usually, you can install it yourself quite quickly, and leave your vehicle anywhere in complete safety. So whether it's a hybrid or an electric car, or even a Honda sports car, we strongly recommend that you secure it.
Why equip your Honda with a GPS tracker?
The Honda brand has many hybrid, electric, or sports cars, but does not offer its customers a tracking system to follow their car in case of need. It has become necessary to protect your vehicle as much as possible, that's why the GPS tracker is the best solution to equip your Honda quickly. Honda cars are amongst the most stolen models, so it is highly advised to secure your vehicle, because in case of theft you will be able to observe your car in real time and find it as soon as possible thanks to this tracking system. Moreover, it is a security mode that is easy to use and install, it can be beneficial for your Honda car and you.
How to
choose the most suitable tracker

for your Honda?
It is not easy to choose the most suitable GPS tracker for your Honda because nowadays there are many of them, and all of them are different in their features. So we will explain the different criteria of a GPS tracker to consider before buying one. First, we advise you to look at the different price ranges of each one because they are not all equal and do not have the same features. Indeed, some are not very expensive, but offer fewer features than those with higher prices, which offer many advantages for your Honda. Second, make sure that the size of the GPS tracker you choose fits a secure location in your Honda and that it can transmit properly. Some GPS trackers require a complex installation with a large GPS tracker, which can quickly become annoying because the goal is to secure your vehicle easily. That's why we recommend choosing a GPS tracker that's easy to install with explanatory videos that allow you to quickly place it in your car. Regarding additional costs, some brands work with a network, others with a SIM card, and therefore require an additional subscription to the initial price that sometimes is not mentioned at the time of purchase. We advise you to read the terms of use before buying a GPS tracker for your Honda car. The battery life of a GPS tracker varies by brand, some have a long durance for which you can make long trips without having to recharge the product regularly. While others have a low durance requiring you to charge the GPS tracker often and therefore remove it from the vehicle, plug it. Look at the battery life of each to avoid having to remove it regularly. Finally, it is important to find out the type of network with which the GPS tracker works. Some require a SIM card or a network that works only in the UK and therefore forces you to use it only in this country without being able to travel with your Honda. While others use a network that is available in many countries, giving you the opportunity to travel with your car while keeping it safe.
Free application

Beepings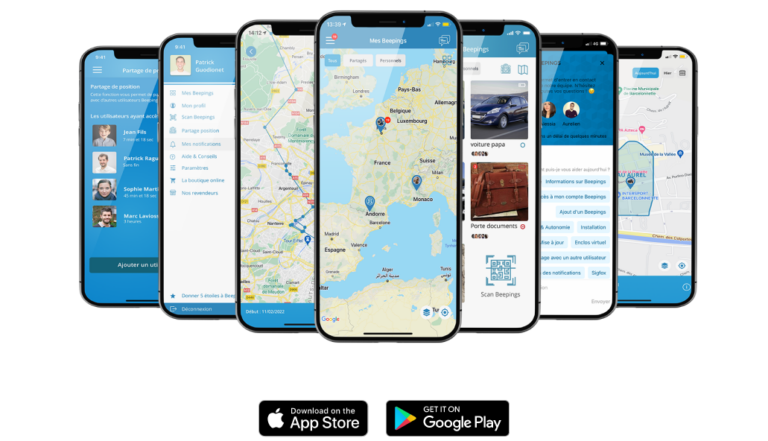 If you still don't know which GPS tracker is the best for your Honda. We will help you make the right choice. We introduce the ZEN L by Beepings GPS tracker. This tracker has many advantages for your Honda. Thanks to its useful application, you will be able to access several features to monitor your vehicle in real time. First of all, its battery life is extraordinary, the Beepings GPS tracker lasts between 2 months up to one year without recharging. Most GPS trackers have a battery life ranging from 72 hours to 6 months maximum. With this ZEN L GPS tracker, you'll be able to stay safe for a long time without having to take it out of the car. This one works with the Sigfox network which is available in all Europe and is continuously expanding to new countries. Its free of additional fees during the first three years. After that that the subscription is 9,90€ per year, which is still a very optimal price. Moreover, the Sigfox network is of low frequency, which makes it almost impossible to jam the GPS tracker. Concerning its size, the GPS tracker ZEN L by Beepings measures 58x78x13 mm, this one can be fixed anywhere in the vehicle thanks to its very small dimensions. Moreover, its installation is very simple and fast, with a magnetic attachment to place on the back of the Beepings. You can therefore remove it and put it back in your Honda very quickly. Finally, with a perfect responsiveness you will be directly warned by a notification at the slightest suspicious movement of your car, allowing you to see where it is located if necessary. Moreover, the geolocation of this GPS tracker is very accurate, so you will find your Honda vehicle without difficulty and as soon as possible in case of theft. Would you like to have a little more from Beepings? Don't want to recharge your GPS tracker when you need to? We have the solution for you. We offer 10-50V converters that allow you to connect your GPS tracker continuously to your car, without having to remove it when needed to recharge it for example.
The most competitive
tracker on the market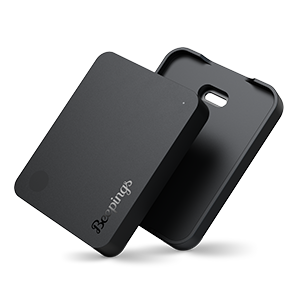 2 years subscription
included (then 9,90 €)
Where to buy

a ZEN L by Beepings tracker?
Are you convinced that the ZEN L by Beepings GPS tracker is right for your Honda? You can buy it directly on our website https://beepings.com/ or at one of our retailers which you can find on the website as well.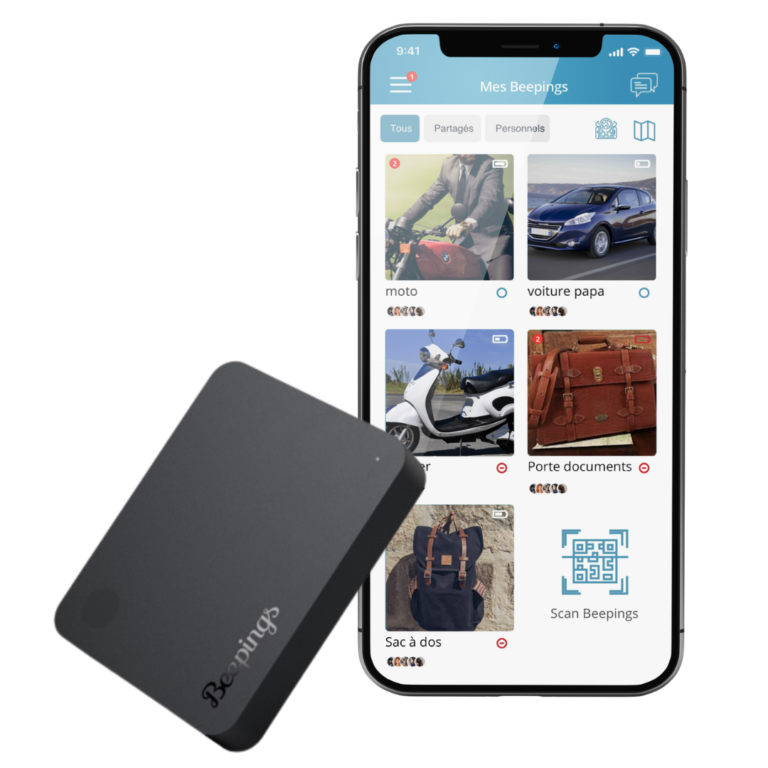 GPS tracker

ZEN L by Beepings
Up to 1 year autonomy
Anti-jamming system
Anti pullout support
Anti-theft alerts thanks to motion detection
Geolocation in Europe
SOS button
Sharing position between users
Alert perimeters
Travel history
Update OTA
Free application included
2-year subscription included