Have you recently purchased a Jeep or have you owned one for a long time? You realize that it has become necessary to protect it against theft? We have the most effective solution for your Jeep. These GPS trackers allow you to secure your car in a simple and fast way with great reliability, while having the opportunity to geolocate your vehicle. Indeed, nowadays car thefts are more and more frequent, so whether you own a Renegade, a Compass, a 4xe, or another older model, all of them must be protected against theft. Jeeps, regardless of the car, are known for their design and simplicity. In this article, we will present the different criteria of GPS trackers to consider before buying one.
Why equip your Jeep with a GPS tracker?
Jeep cars are not in the ranking of the most stolen cars in recent years. Nevertheless, they are valuable vehicles, which must be protected to be safe when you leave it anywhere in a city. Unfortunately, the Jeep brand does not offer its customers a GPS tracking system. There is the "Uconnect" service available only on new models, allowing you to stay connected to your car remotely, but it is not a GPS tracker to follow your vehicle. This is why we recommend that you equip your Jeep car with a GPS tracker to be alerted in case of suspicious movement but also to see the route of your vehicle whenever you want. It is an option that becomes not negligible to circulate with your car without difficulty and protect you from any possible risk. It is up to you to make the right choice by taking into account the criteria that we will detail.
How to
choose the most suitable tracker

for your Jeep?
There are many GPS trackers on the market today, so it is difficult to make the right choice for your Jeep, especially if you don't know anything about it. Indeed, there are many brands offering this service, but they all have different features. That's why we're going to tell you what you should consider before buying a GPS tracker. First of all, the price is usually one of the first things you look at before buying. Don't be fooled into buying a low-priced but ultimately less competent GPS tracker than a higher-priced one and vice versa. Some require additional fees after purchase as they require a SIM card, paid application or other, which are not always mentioned at the outset. The battery life of the GPS tracker is an important criterion, because if you want to drive your Jeep for a long time, you need a powerful GPS tracker that you do not need to charge regularly. Battery life varies greatly between brands. We therefore invite you to find out more about this criterion before you buy one. To charge your product, you need to remove it from your vehicle and then put it back on. To do this, we recommend that you choose a GPS tracker that is easy and quick to install. Some brands offer a complex installation system, sometimes requiring professionals. The aim of this tracking system is that you can remove it and fix it quickly without difficulty, in a place hidden from view and where it can also send its position. It is therefore important to look at its size, so that it can fit anywhere in your Jeep. Accuracy and sensitivity are paramount if your car is stolen. By equipping your Jeep with a GPS tracker, you want your vehicle to be found as quickly as possible without encountering any difficulties. This is why the tracker should be able to alert you to the slightest movement of your car and give you the most accurate location of your Jeep. Make sure the GPS tracker you choose has these features. Finally, each GPS tracker works with a different GPS system. Either with a SIM card, which requires additional costs, or a satellite network, which is often very powerful. We advise you to check that the chosen network works properly in the area where you plan to use the GPS tracker to avoid disappointment.
Free application

Beepings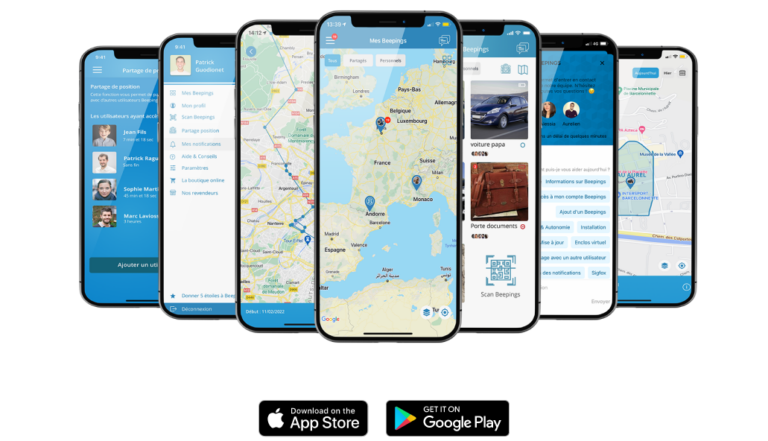 Once the criteria are presented, you still have trouble choosing the most suitable GPS tracker for your Jeep car? We'll help you make the right choice and buy the GPS tracker that best suits your needs. Firstly, the GPS tracker ZEN L by Beepings provides you with several features, in addition to the tracking system, thanks to its very practical and easy to use application. Indeed, the Beepings beacon is designed to make your Jeep car as safe as possible in case of danger. For example, you will be able to share your Beepings with other users so that they can track your vehicle as well. There is also an SOS alert to alert your loved ones in case of danger. You can create virtual enclosures, so as soon as your Jeep car leaves that area, you will be alerted directly. You'll also see your trip history over a one-year period. All of these features are included in the application. Regarding the sensitivity of the GPS tracker, it is very pronounced, so you will be warned at the slightest detection of suspicious movement, allowing you to make arrangements quickly to find your vehicle as soon as possible. In addition, its GPS accuracy is perfect, thanks to the geolocation, you can see where your car is located if necessary. The battery life is not to be neglected, because the goal is that you can use it for a long time without having to remove it regularly for recharging. The ZEN L by Beepings GPS tracker has a battery life ranging from 2 months to one year, depending on its use. This allows you to make long trips without worrying about its autonomy. Unlike others where the battery lasts between 72 hours and 6 months maximum. Finally, the Beepings beacon works with the Sigfox satellite network, which is of low frequency, so thieves will have a hard time jamming the GPS tracker. This one works all over Europe and little by little it arrives in new countries. You can thus leave to the adventure with your Jeep, this one will always be protected. The plus of our brand is that thanks to our 10V-50V converters, you will be able to connect the GPS tracker directly to the power supply of your vehicle and thus not having to remove it to recharge it, it will be autonomous and in continuous load.
The most competitive
tracker on the market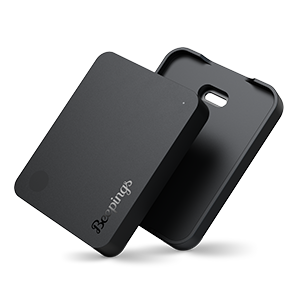 2 years subscription
included (then 9,90 €)
Where to buy

a ZEN L by Beepings tracker?
Is the ZENL by Beepings GPS tracker your favorite? You can buy it in Feu Vert, Norauto, Point S and Autobacs stores but also on the Beepings website: https://beepings.com/fr/.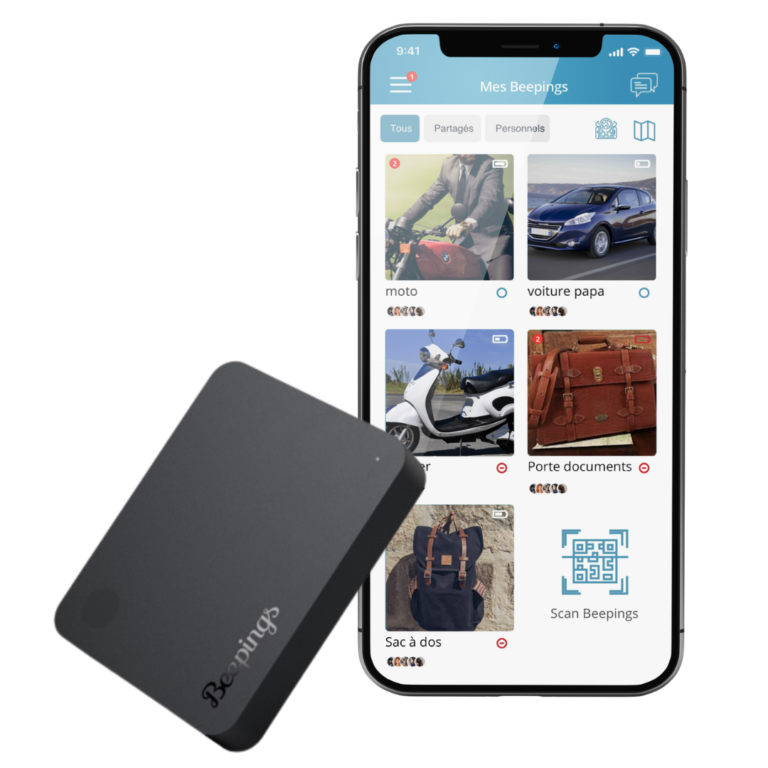 GPS tracker

ZEN L by Beepings
Up to 1 year autonomy
Anti-jamming system
Anti pullout support
Anti-theft alerts thanks to motion detection
Geolocation in Europe
SOS button
Sharing position between users
Alert perimeters
Travel history
Update OTA
Free application included
2-year subscription included