GPS tracker for Mercedes car
Your Mercedes is your most prized vehicle? It is therefore important to anticipate possible thefts, especially on a car like this. A GPS tracker allows you to fight against this but also gives you the opportunity to leave your Mercedes in peace on the street. The Mercedes brand is one of the most wanted vehicles by burglars at the moment, thanks to their numerous techniques, they manage to take possession of your car. That's why we strongly recommend you to get a GPS tracker for your Mercedes allowing you to follow your vehicle in real time and be alerted in case of suspicious movement. Whether it's your A-Class, your AMG or your Mercedes 4X4, it is essential to equip them with a powerful tracking system to avoid any type of theft. These are very practical to find your vehicle as quickly as possible.
Why equip your Mercedes with a GPS tracker?
Over the years, Mercedes has offered its customers technological devices such as Mercedes tracking, a Mercedes GPS location kit. These allow the car to be secured, but they usually require additional costs that should not be overlooked, such as a subscription or a SIM card. This is an option on the price of the Mercedes. Mercedes is an expensive car brand in the eyes of everyone. It is therefore necessary to protect them in a serene way while having an advantageous price for everyone on the tracking. That's why a GPS tracker is a good compromise to equip your Mercedes with peace of mind. Nevertheless, there are many GPS trackers on the market, so you have to choose the right one, the most adapted to your needs. Through this article we give you good advice to know which GPS tracker is best for your Mercedes.
How to
choose the most suitable tracker

for your Mercedes?
The competition of GPS trackers on the market is important. There are more and more connected objects of this kind, so it sometimes seems difficult to make the right choice without having an opinion beforehand. That's why we will guide you before you get one. Each GPS tracker has its own characteristics and features. Indeed, the first characteristic to take into account is the price. All offer different amounts depending on their types of features and their use. That's why you have to beware of trackers sometimes at very advantageous prices but not very competent. Depending on how often you want to use the GPS tracker, it is up to you to choose the right price. Many GPS trackers require additional fees for use. Be sure to check the terms and conditions before purchasing. Indeed, some require a SIM card to locate your Mercedes, or a subscription to pay monthly or annually, or a paid application. That's why it's essential to look at how the GPS tracker works before you buy it, because the extra charges can add up and it can become disappointing for you. In addition, the sensitivity and accuracy of the location of your Mercedes are criteria that should not be neglected. If your car is unfortunately stolen, you will be happy to know the location of your vehicle with a correct precision to find it as soon as possible. The sensitivity of the GPS tracker plays an important role because if it is strong during a slight movement of your vehicle, you will be directly alerted. Finally, the installation of the tracker is essential because the purpose of equipping your Mercedes with a GPS tracker is to make it simple and convenient. We invite you to inquire about the installation as well as the dimensions of the GPS tracker to make sure that it can be positioned in your Mercedes in an inconspicuous way and easily. Since you will need to recharge your GPS tracker from time to time, it is important that it is easy to access but also easy to install.
Free application

Beepings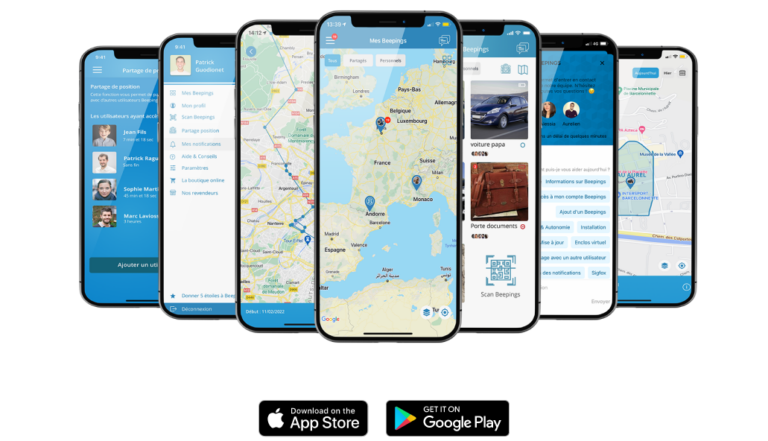 After having detailed the different criteria to take into account to buy a GPS tracker that best suits your Mercedes, you are still wondering which one is the most suitable for your needs? We will advise you to buy the one that meets your expectations. First of all, the GPS tracker ZEN L by Beepings offers many features of its own to differentiate it from other brands. First, it has a battery life ranging from 2 months to 1 year depending on the frequency of use. While with other GPS trackers, the battery lasts from 72 hours to 6 months maximum, which is an important asset to consider because it will allow you to recharge your tracker more rarely and therefore you avoid removing it regularly from your Mercedes. What's more, thanks to its design and ease of installation with only a magnetic mount, you can quickly remove the ZEN L GPS Tracker from your Mercedes to install it on another vehicle if needed or easily recharge it when necessary. Secondly, the ZEN L by Beepings tracker is one of the few that does not use a SIM card and therefore does not have an additional subscription that can be expensive. The GPS tracker works with the Sigfox network and includes a subscription for 2 years. Beyond that, it is 9€90 per year, which is very advantageous for your Mercedes. Regarding its application, the tracker ZEN L by Beepings offers many features all available on the application to follow your Mercedes. Very intuitive, it allows you to manage your GPS tracker and its use. Just like sharing the Beepings with your loved ones, the SOS alert feature in case of danger, your virtual enclosures to determine a precise area. The application also allows you to see the battery status and manage your notifications. This one is simple and functional, all your needs are gathered on it, including videos to help with the installation. Finally, we offer converters for additional sale that allow you to connect the Beepings directly to your vehicle so you don't need to remove it to recharge it, it is connected continuously to the power supply of your Mercedes. This is an advantage to consider for anyone who does not want to move the GPS tracker when recharging.
The most competitive
tracker on the market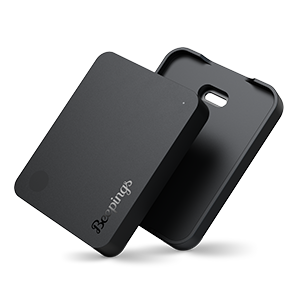 2 years subscription
included (then 9,90 €)
Where to buy

a ZEN L by Beepings tracker?
You can find ZEN L by Beepings trackers either on our website: https://beepings.com/. We also have sales points in stores such as Feu Vert, Norauto, Point S and Autobacs.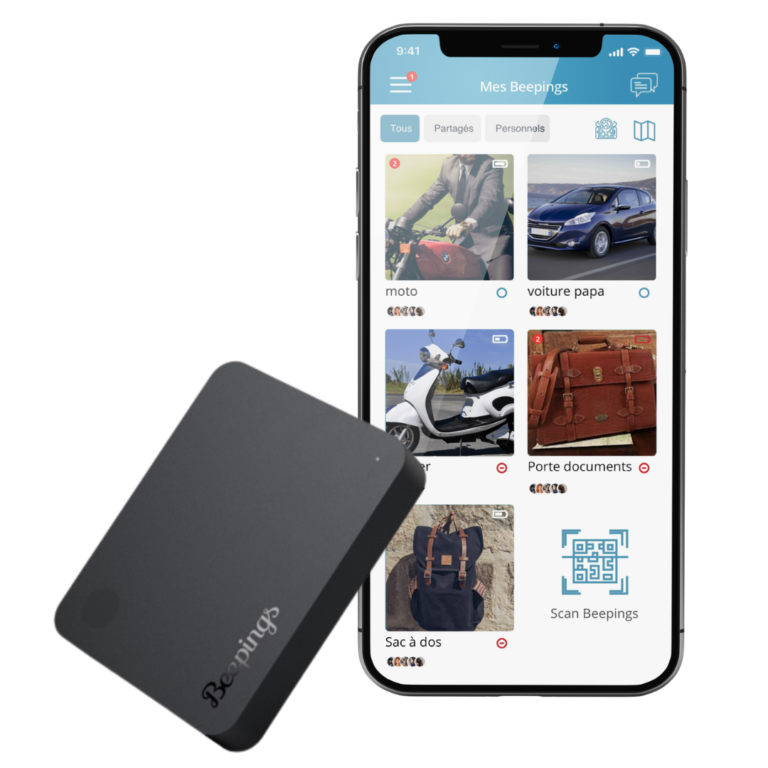 GPS tracker

ZEN L by Beepings
Up to 1 year autonomy
Anti-jamming system
Anti pullout support
Anti-theft alerts thanks to motion detection
Geolocation in Europe
SOS button
Sharing position between users
Alert perimeters
Travel history
Update OTA
Free application included
2-year subscription included