Nowadays, it has become essential to secure your Opel car as much as possible to avoid any risk of theft. Whether it's your latest SUV, your electric car, or any other model, theft is common. The Opel brand is one of the trendiest cars and works very well on sale. It is therefore strongly advised to be careful by protecting your car in an effective and simple way. That is why GPS trackers are very useful technological objects to equip your vehicle with maximum security. It allows you to leave your Opel car on the street without any problem and without being worried about the risks that may be involved. The goal is to be in peace when your vehicle is parked anywhere because you can quickly geolocate it.
Why equip your Opel with a GPS tracker?
New technologies are becoming very present and important especially in the automotive field. The Opel brand is gradually developing connected services that bring benefits to its customers, such as real-time connected navigation and road safety alerts. Nevertheless, it has not yet offered the safety service by geolocating its vehicle. If you choose a GPS tracker, you will not be disappointed. The principle is to protect your Opel car by adding this small object easy to use and very effective in terms of security. Through this article, we will present you more in detail the different criteria of a GPS tracker to take into account before buying. All of them are different and do not always have the same features, so it's up to you to choose the one that best fits your Opel car.
How to
choose the most suitable tracker

for your Opel?
There is a lot of competition to offer you the best security systems, starting with GPS trackers. Every brand and every vehicle is different and it is important to equip your vehicle to be best protected against theft. To know which GPS tracker to buy for your Opel, continue reading this article, which will reveal all the secrets of today's trackers. The Opel brand does not directly integrate GPS trackers in its vehicles. Opel offers navigation systems and anti-theft alarms, but these represent an additional cost on the purchase price of the car. They cost between 295 € and 592 € and are not necessarily compatible with all Opel models. Moreover, these systems are rather intended for commercial vehicles. To be sure to equip your Opel with a quality GPS tracker, it is important to understand all its features, installation and operation. Most GPS trackers require a SIM card to operate, which is not always explicitly stated and results in additional charges after purchase. So before you buy a GPS tracker for your Opel, make sure it works on its own and that you'll be able to install it on your own without difficulty. Indeed, installing a GPS tracker can be a real headache if you don't choose the right one and don't fully inform yourself beforehand. For installation, the size of the GPS tracker plays an important role because it is important that it is discreet to avoid detection by thieves and that it is small enough to be hidden in your Opel vehicle. Larger GPS trackers will be more difficult to hide in your Opel, which can complicate its installation knowing that the GPS tracker must always be able to transmit a signal from your car. There is one important criterion to consider when buying a GPS tracker for your Opel: its autonomy. Some are battery operated, others are battery operated, so the battery life can vary greatly. No one wants to have to recharge their GPS tracker every day, and while it's unlikely you'll find a tracker with so little battery life, it's important to evaluate the battery life of each tracker before you buy one. Finally, price is often a determining factor for users, but the safety of your Opel and your peace of mind are priceless and sometimes a good investment can save you the price of a new car.
Free application

Beepings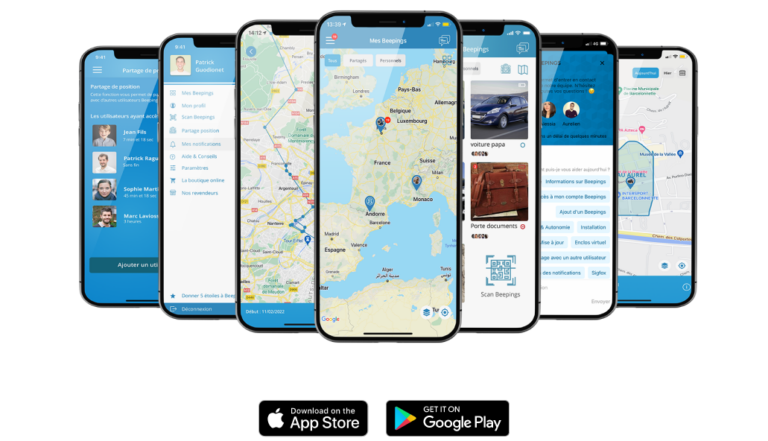 The different criteria defined above will enlighten you on the subject of the GPS tracker. Nevertheless it is difficult to make a choice and find the best GPS tracker, best suited to your Opel. That's why we are going to present you the one you need. The ZEN L by Beepings tracker has become an indispensable item for your Opel vehicle. Indeed, thanks to its very small dimensions you can install it anywhere in your car as long as it can send its position correctly. The goal is to be alerted in case of theft. Moreover, the installation is very simple and fast with just a magnetic attachment to put on the back of the GPS tracker. It is therefore very easy to remove it to change the location if necessary. About its accuracy and sensitivity, this GPS tracker is geolocalized with GPS or wifi, so it is perfect to find your Opel car in case of need, or theft. Its sensitivity is very high, which means that at the slightest movement of your vehicle you will receive a notification of movement on your phone. Thanks to these two advantages, you will be able to geolocate your car quickly and find it. Regarding its autonomy, the Beepings brand offers a GPS tracker with a very powerful battery that you must recharge after 2 months to 1 year depending on your use. This gives you the possibility to go far away with your Opel without worrying about its autonomy. Most other models have a battery life that lasts from 72 hours to 6 months maximum. Moreover, the ZEN by Beepings tracker does not require any additional fees. Indeed, it works with a satellite network and not a SIM card. The subscription of the network is offered the first two years and then amounts to 9€90 per year. It is therefore an advantage to take into account. Its application is built in a very functional and simple way. Through it, you will have access to many features allowing you to secure your Opel car as well as yourself. Indeed, you will be able to share your beacon with your friends and family, create virtual zones, see the history of your trips and many other options to discover. Finally, the GPS tracker ZEN by Beepings works with the Sigfox network which is of low frequency, so it will be very difficult to jam the beacon to steal your vehicle more easily. This network is available throughout Europe, and is constantly being deployed in new countries. You will be able to go on an adventure with your Opel car while keeping it as safe as possible from the risks you may encounter. But if you decide to go on an adventure and charging your Beepings is too much of an inconvenience, we have the solution! We offer 10-50V converters to plug directly into your car's power supply. So your GPS tracker will be in continuous charge and autonomous.
The most competitive
tracker on the market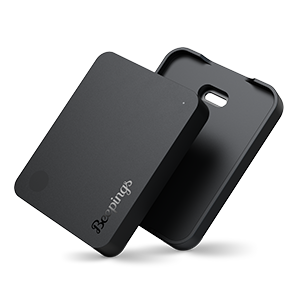 2 years subscription
included (then 9,90 €)
Where to buy

a ZEN L by Beepings tracker?
The GPS tracker ZEN L by Beepings fits best your Opel ? Find it in our retail stores such as Feu Vert, Norauto, Autobacs or Point S; but also on our website: www.beepings.com.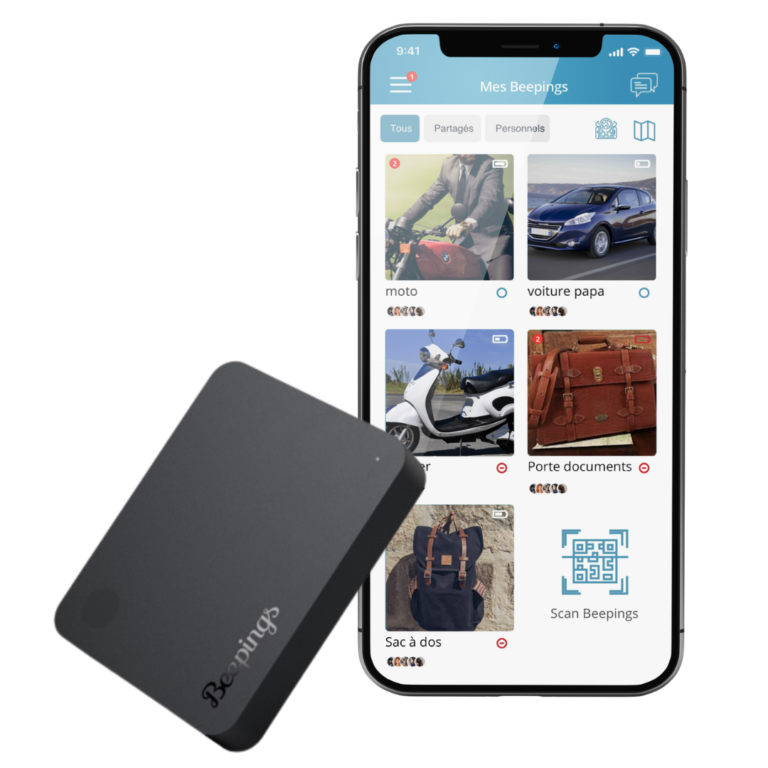 GPS tracker

ZEN L by Beepings
Up to 1 year autonomy
Anti-jamming system
Anti pullout support
Anti-theft alerts thanks to motion detection
Geolocation in Europe
SOS button
Sharing position between users
Alert perimeters
Travel history
Update OTA
Free application included
2-year subscription included