GPS tracker for Peugeot car
Your Peugeot car is precious to you? That's why GPS trackers have become essential to locate and follow in real time your valuable assets. The GPS tracker has many features to protect your Peugeot in all serenity. Don't be afraid of thefts, you will find your car thanks to the geolocation of your Peugeot by the GPS tracker. Whether it's your Peugeot 404, your 205 or another model, these vehicles must be protected to reduce the possibility of theft. New and old models have become notorious for burglars, so they need to be secured as much as possible to be in complete peace of mind. Through this article, you will find information on which GPS tracker is the most suitable for your Peugeot according to its options and features. Currently, there are many GPS trackers on the market, so it is sometimes difficult to find the right one.
Why equip your Peugeot with a GPS tracker?
Nowadays, car thefts are becoming more and more frequent. Moreover, this brand, thanks to its innovations, is becoming more and more famous. It is therefore necessary to equip your Peugeot with a GPS tracker to be reassured. To do this, Peugeot has taken steps over the years to offer its customers a tracking system called "Connect Packs" that allows real-time interaction with the vehicle and location in case of theft. It offers two types of services: the mapping pack and the tracking pack, but both are not included on the vehicle, they require a price. Indeed, not all Peugeot models are equipped with this system, and it requires some options to have it. Moreover, this tracking system proposed by Peugeot is expensive, while some GPS trackers do not require a subscription or additional fees. It is therefore important that you equip your Peugeot with a GPS tracker to be in complete peace of mind. The GPS tracker allows you to secure your Peugeot car in a simple way and in generally reasonable price ranges. In addition, it will allow you to park your car serenely anywhere thanks to this GPS tracker where you can see in real time its position and receive a notification in case of movement.
How to
choose the most suitable tracker

for your Peugeot?
Today, there are many ranges of GPS trackers in France and Europe, all different from each other, and with features not always similar. This is why it is important to choose your GPS tracker according to the use you want to make for your Peugeot. These are differentiated by multiple criteria and features that we will detail. First of all, the price varies according to the type of tracker, because some are more or less developed than others and have more features. Depending on the use you want to make of it, for work, leisure, daily life, the range of tracker can vary. A major criterion of the GPS tracker is the battery life. Indeed, to avoid removing your tracker regularly from your Peugeot to recharge it, it is better to check the battery life before buying. This is an important factor because the autonomy varies a lot depending on the tracker and this can become annoying for you. The network of the GPS tracker is also a crucial aspect to look at because if unfortunately someone steals your Peugeot, you would like to know its current position as soon as possible, that is the purpose of a tracker. You must therefore make sure that the tracker you choose picks up the signal from where you usually move. Then, depending on the model of your Peugeot, and the possible location in it, find out the dimensions of GPS trackers so that it can easily be hidden in your car while transmitting its position correctly. But also so that you can install it easily without difficulties on your Peugeot. For that, make sure that the installation method is well explained and easy for you. As we said, you will have to remove the GPS tracker several times to recharge it, so it is important that it is easy to access but also easy to reinstall. Finally, a criterion not to be neglected are the additional costs to the price of the GPS tracker such as the cost of a subscription, a SIM card, a paid application or other. Check the terms of use before you buy to make sure you won't have to add a fee at the end of each month for example. Not all trackers have the same use or the same functions, that's why you have to make sure of the functionalities of each one before the purchase to not be surprised later.
Free application

Beepings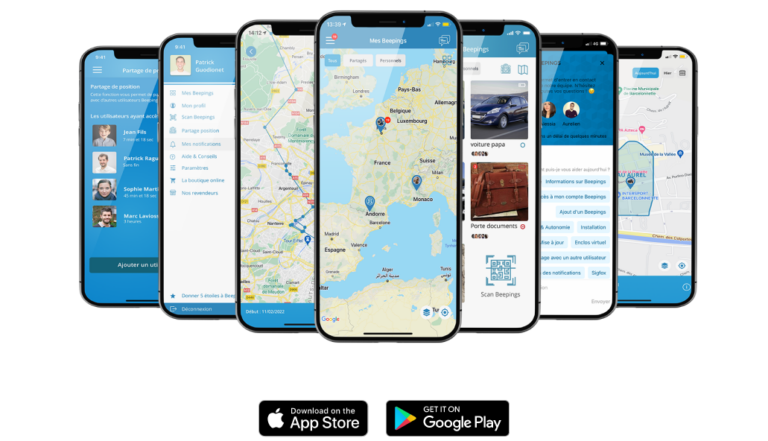 And now, which tracker is the most suitable for your Peugeot? After explaining the most important criteria for choosing a GPS tracker, we will advise you on how to best meet your needs. The ZEN by Beepings GPS tracker has many advantages that other models do not always have. First of all, it has an autonomy of 2 months to 1 year depending on its frequency of use and recharges in 4 hours while other trackers have a battery ranging from 72 hours to 6 months maximum or use directly the vehicle battery. Secondly, the ZEN by Beepings GPS tracker alerts you with notifications when motion is detected and when you leave the area, which is something that other trackers don't necessarily do. Moreover, with the ZEN L by Beepings tracker, the subscription and activation fees are included in the price for 2 years, there is no need for a SIM card. After that, the subscription costs 9€90 per year, which is very reasonable considering all its features. Another criterion to take into account is that this ZEN tracker is not jammable because it works with Sigfox which is a low frequency network, so it is very difficult to jam the signal of the beacon. This network is available throughout Europe and continues to be deployed, which is advantageous when you plan to travel safely with your Peugeot. Finally, the ZEN L by Beepings tracker offers many other features for your Peugeot and your safety. Such as the function of sharing with your relatives so that they can see in real time the position of your Peugeot car. But also the SOS alert to alert your relatives when you are in danger and you have no network. Then, you can create virtual enclosures to receive an alert as soon as your Peugeot leaves this area, for example around your house. All these features offered by the Beepings GPS tracker are not available with other GPS trackers, so we advise you to buy the GPS tracker ZEN L by Beepings, you will not be disappointed.
The most competitive
tracker on the market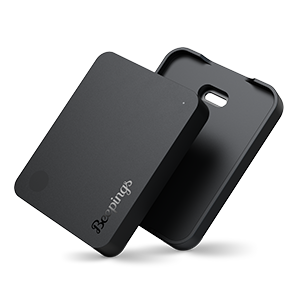 2 years subscription
included (then 9,90 €)
Where to buy

a ZEN L by Beepings tracker?
You can find ZEN L by Beepings trackers in various stores such as Feu Vert, Norauto, Point S and Autobacs, but also directly via our website: https://beepings.com/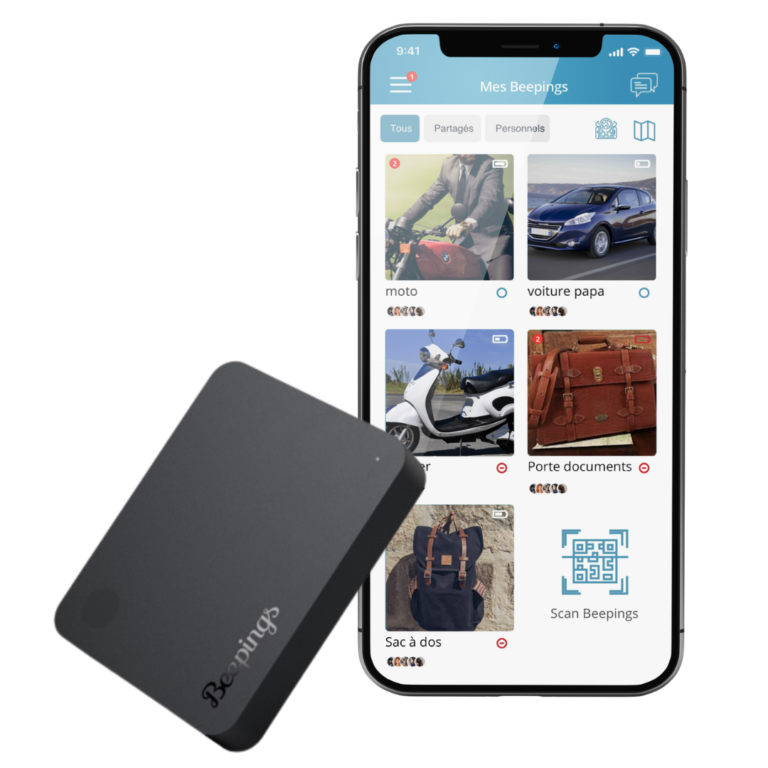 GPS tracker

ZEN L by Beepings
Up to 1 year autonomy
Anti-jamming system
Anti pullout support
Anti-theft alerts thanks to motion detection
Geolocation in Europe
SOS button
Sharing position between users
Alert perimeters
Travel history
Update OTA
Free application included
2-year subscription included