GPS tracker for Porsche car
Is your Porsche one of your most prized possessions? We have the solution to protect your car easily but with complete peace of mind. Porsche cars are very popular and expensive today, so it is important to secure yours to avoid any theft attempt. If you have a Porsche Cayenne, a Panamera, a Macan or another model, all are luxury cars that need to be protected. GPS trackers have become essential to geolocate your Porsche. They allow you to follow your car in real time thanks to their many features. That's why thanks to these GPS trackers you can park your Porsche in the street without worrying about anything, don't be afraid of theft, you will find your car as soon as possible. Through this article, we will see the different types of GPS trackers that there are on the market because they are increasingly numerous. But they do not all have the same characteristics of use, so you must choose the right one according to your needs.
Why equip your Porsche with a GPS tracker?
Today, Porsches have become luxury cars, which are therefore more at risk for theft. To live with peace of mind, it has become essential to protect your Porsche and avoid any type of problem. There are classic cars, such as the 718 model, that can be stolen easily. With a GPS tracker, you will be sure to find it quickly. The Porsche brand has taken the lead to avoid theft or damage to the various cars by offering its customers a "Tracking System" to protect their Porsche remotely. Nevertheless, this system does not have all the other features that GPS trackers offer. Moreover, it is an option and is generally not included in the price of the car, so it requires additional costs to be taken into account. Your Porsche is one of your most valuable assets. The GPS tracker is the rare pearl to equip your car and feel good for the rest of the time.
How to
choose the most suitable tracker

for your Porsche?
There are more and more GPS trackers on the market in Europe, but not all of them have the same features. That's why it can be difficult to find the most suitable GPS tracker for your Porsche. In this article, we help you to see more clearly and choose the one that seems to be the most ideal for your car. What are the major criteria that differentiate them from each other? First of all, it is important to look at the battery life of the GPS tracker because not all have the same and it can be annoying to have to recharge it every day. Each model offers different batteries, of course it depends on how often you use your Porsche, if you use it every day the battery will hold differently than if it is a less daily use. Then, as we said, the GPS trackers have criteria of use not always similar. Some have a SIM card and therefore require additional fees, others work directly with the network. Make sure that the GPS tracker you are interested in does not require a subscription fee, that the application is free to avoid being surprised after the purchase. They all use different policies depending on their GPS tracker for your Porsche. In addition, we advise you to look at the dimensions of the GPS tracker depending on the model of your Porsche because the sizes vary and you need to be able to put it in a hidden place that still picks up the signal. It's important to make sure that the dimensions match the available space in your Porsche. For example, the way a GPS tracker is installed is not the same for all brands. We therefore advise you to check if it is easy to install and if you will be able to reproduce it without any problem after each recharge of your GPS tracker. Finally, the accuracy of the geolocation of your Porsche is a major aspect because if unfortunately your car is stolen, the main thing with a GPS tracker is that you can locate it as quickly as possible and at a precise location. It is therefore a criterion not to be neglected. Check also that the network used by the GPS tracker works well towards the places where you move.
Free application

Beepings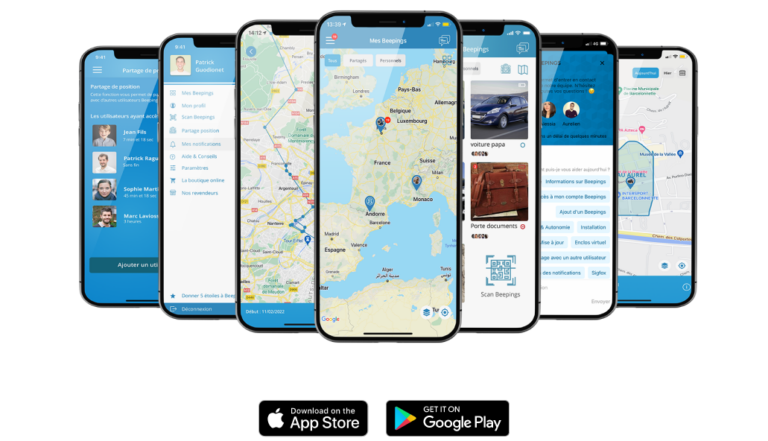 Now you are wondering which tracker is best for your Porsche? We will help you to make your choice and buy the one that best suits your needs. After taking into account all the criteria listed above, you will notice that each tracker has its own features and not necessarily the same use as others. The ZEN L by Beepings GPS tracker is rich in features. Indeed, it is not only used to geolocate your Porsche in case of theft thanks to motion detection, even if it is one of its main criteria. It also allows you to share your Beepings GPS tracker with your friends and family so that they have access to your Porsche's location if needed. Most other GPS trackers don't have this feature. Just like the SOS alert when you are in a dangerous situation and you have no signal, you just have to press the button 3 times and your loved ones will be alerted. Moreover, the battery is a very important aspect to check before buying as we said before, the average autonomy of GPS trackers goes from 72h to 6 months maximum or they use the vehicle battery. While the Zen L by Beepings GPS tracker has a battery life ranging from 2 months to 1 year depending on the level of use. This is a major asset to consider, it avoids you to remove it regularly from your Porsche to recharge it. Moreover, thanks to its design and its easy installation with a simple magnetic attachment, it is even faster for you to recharge it when needed. Regarding the networks to which GPS trackers are attached, many work with a network that receives signals only in France, which can be annoying when you plan to travel across Europe with your Porsche for example. The ZEN by Beepings GPS tracker uses the Sigfox network, which is low frequency, works throughout Europe and continues to expand as it goes. It is therefore very difficult to jam your GPS tracker because of its low frequency. Finally, a major advantage of the Beepings GPS tracker is that it works without a SIM card unlike most other trackers. It has a subscription included in the price for a period of 2 years, beyond the subscription is 9€90 per year, which is not very inexpensive given its use for your Porsche. The Beepings does not require any additional fees and provides you with a very useful free application that includes all the features of your GPS tracker: history of your trips, SOS alert in case of danger, sharing your Beepings, virtual pens, battery status and more. What's up? Beepings is the perfect GPS tracker for your Porsche? Are you missing one last little detail to tip the scales? Well, Beepings offers additional converters to connect your GPS tracker directly to your Porsche so you don't have to recharge your Beepings when needed. And that is a good idea.
The most competitive
tracker on the market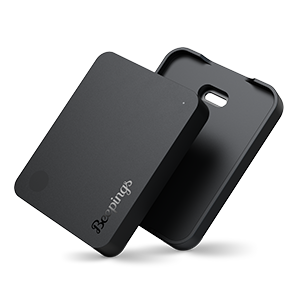 2 years subscription
included (then 9,90 €)
Where to buy

a ZEN L by Beepings tracker?
You can find the ZEN L by Beepings trackers in Norauto, Feu Vert, Point S and Autobacs stores, among others in France, but also on the internet: on the https://beepings.com website.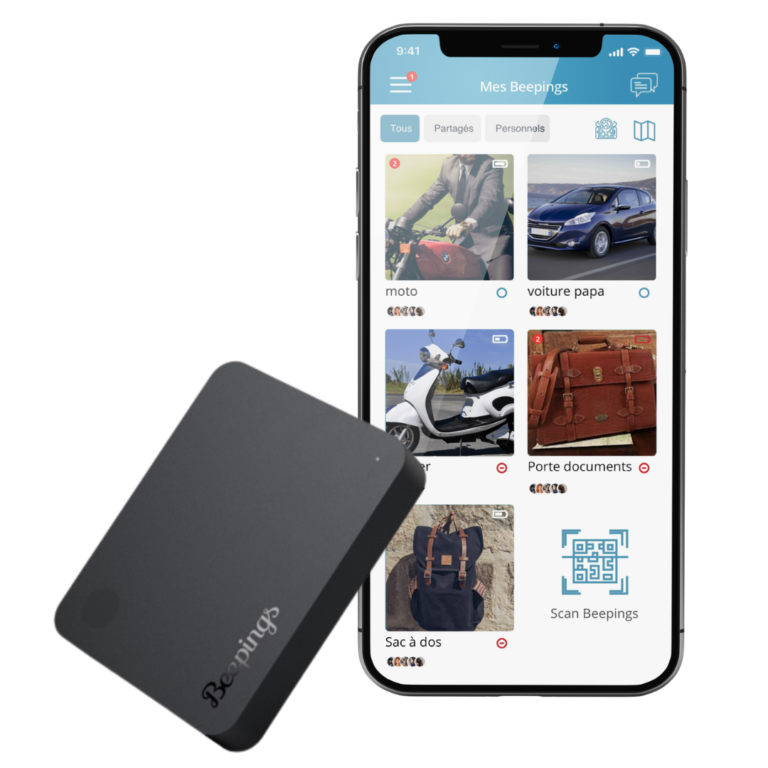 GPS tracker

ZEN L by Beepings
Up to 1 year autonomy
Anti-jamming system
Anti pullout support
Anti-theft alerts thanks to motion detection
Geolocation in Europe
SOS button
Sharing position between users
Alert perimeters
Travel history
Update OTA
Free application included
2-year subscription included