GPS tracker for Renault car
It is now sadly known that Renault vehicles are among the most stolen cars every year. And yet, Renault has still not integrated any anti-theft system in its vehicles, even less on the old cars. If you own a Renault car, regardless of the model, we advise you to equip yourself with a GPS tracker that will allow you to be armed against theft. To avoid any problem with your Renault, especially your Renault 4L, which is becoming increasingly rare, the GPS tracker has become a safe bet to protect your vehicle. In this article, we will discuss the subject of GPS tracker and study the different criteria to take into account before buying one. Indeed, depending on your needs, it is important to choose the most suitable GPS tracker for your Renault. Vintage cars are even less likely to be automatically protected by a tracking system, so the GPS tracker is the simplest and most effective solution to protect your vehicles.
Why equip your Renault with a GPS tracker?
In the race for technology, Renault has developed advanced multimedia systems that are almost entirely customizable, such as Easy Link, R-Link 2, R-Link Evolution, Media Nav Evolution and Radio Connect R&GO. These technologies developed by Renault are very elaborate and respond to certain issues that Renault owners may encounter in a vehicle such as GPS navigation, eco-driving, fuel consumption control, call taking, mapping system accuracy, safety in case of accident and many others. Nevertheless, the Renault brand does not offer its customers a tracking system to follow their car in real time in case of theft. Classic cars are even less likely to be equipped with a tracking system. This is why it is strongly advised to equip your Renault vehicle with a GPS tracker. This will allow you to leave your car anywhere in the street in complete peace of mind.
How to
choose the most suitable tracker

for your renault?
Over the years, GPS trackers have expanded and become more and more numerous on the market around the world. It is therefore necessary to compare the different criteria of each of them to find the most suitable for your Renault. First of all, a major criterion to take into account is the price of the GPS tracker. Indeed, some brands offer low prices that can be attractive, however the features are often not very developed and remain very basic. This is why it is essential to compare the use of each GPS tracker to ensure that its features meet your expectations. A GPS tracker with a higher price but with more elaborate and developed criteria remains the most interesting for your Renault. Next, the battery life of the GPS tracker is important. Depending on the brand, it varies, so do not neglect it. Indeed, to avoid you to uninstall the GPS tracker regularly from your Renault vehicle to recharge it because of its low autonomy, we advise you to look at GPS trackers with a significant autonomy to be quiet. You have to be careful with the additional costs that some GPS trackers can ask you. Indeed, some brands use a SIM card to operate its GPS tracker requiring a subscription to add to the price. Don't forget to ask beforehand about the usage policy of each brand so you won't be surprised when you install it. Moreover, sometimes some applications can be paid and others not. The installation of the GPS tracker on your Renault is an important criteria. We advise you to invest in a GPS tracker that is easy to install on your car to avoid problems and to be able to remove it quickly without difficulty if needed. Some require complicated installation without necessarily help, it can quickly become burdensome and annoying. We therefore advise you to look at the installation conditions before purchasing. Finally, the size and sensitivity of the trackers are important aspects because they allow you to find your car in case of theft as quickly as possible. Depending on where you want to put the GPS tracker in your Renault, make sure it is not too big and can be positioned in a strategic place so that it can transmit properly. The sensitivity is essential to keep your Renault vehicle safe, if it is very high, it will put all the chances on your side to protect your car to the maximum.
Free application

Beepings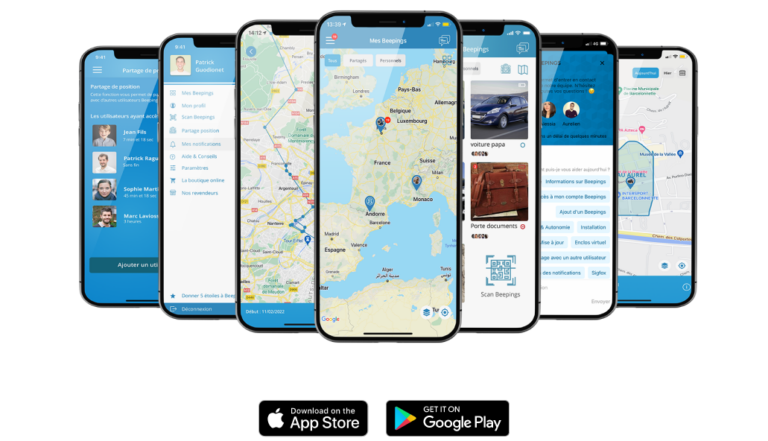 After all these explanations you are still wondering which tracker is the most interesting for your Renault car? We will guide you to meet your expectations. The ZEN L by Beepings tracker offers many features that others don't, and it's also easy and convenient to use. A first advantage of the Beepings tracker is that it has a battery life of up to one year depending on the level of use of course. Most other trackers have a battery life ranging from 72 hours to a maximum of six months. With the ZEN L by Beepings GPS tracker you won't have to pay extra because it doesn't require a SIM card and the subscription is included for two years. After that, the cost is 9€90 per year, which is not very expensive for all the features it offers. Indeed, the Beepings GPS tracker offers several features for your Renault vehicle. First of all, it sends you an alert notification in case of suspicious movement, and thanks to its sensitivity, you will be warned at the slightest movement. It also allows you to see in real time the route taken by your car with a position report every five minutes. You will find thanks to its very functional application the history of your positions over a period of one year. You also have the possibility to create virtual enclosures allowing you to receive an alert if your vehicle leaves the area. You can also share your Beepings with other users, allowing them to see where your Renault is located. The ZEN L by Beepings tracker works with the Sigfox network which operates throughout Europe and continues to expand. It is a low frequency network, so it is non-jamming and ensures a perfect connection. While many competitors use a network that is only available in France, so it's not much use if you plan to take your Renault out of France. Are you wondering what can make the difference with the competitors? It's our 10V-50V-5V converters that you plug directly into your Renault's power supply so you don't have to recharge your Beepings tracker when you need to.
The most competitive
tracker on the market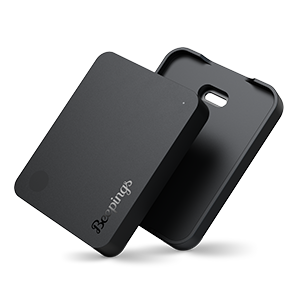 2 years subscription
included (then 9,90 €)
Where to buy

a ZEN L by Beepings tracker?
You will find the GPS trackers ZEN L by Beepings directly in the stores Norauto, Feu Vert, Autobacs and Point S. You can also buy it on our website: https://beepings.com/.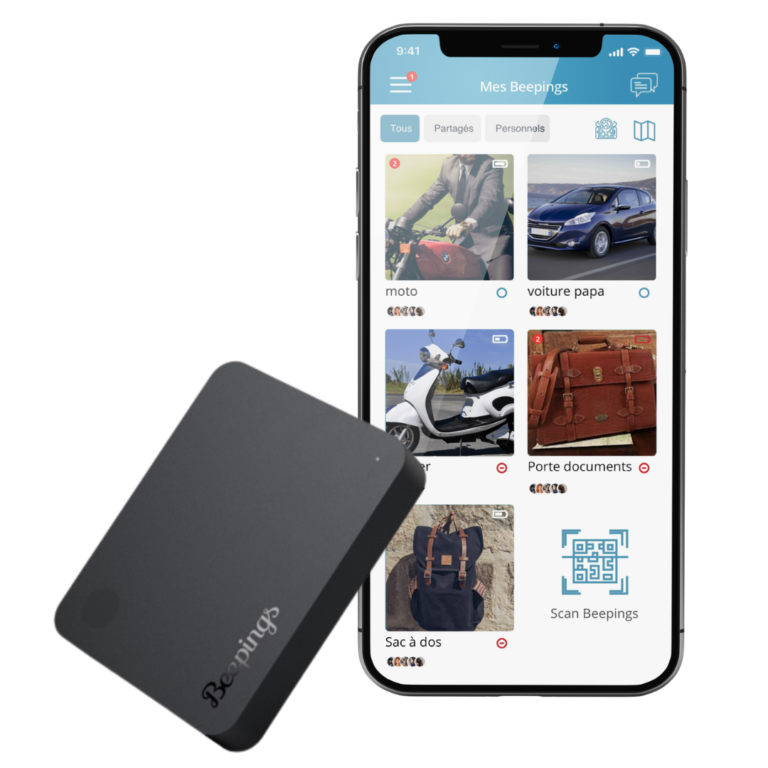 GPS tracker

ZEN L by Beepings
Up to 1 year autonomy
Anti-jamming system
Anti pullout support
Anti-theft alerts thanks to motion detection
Geolocation in Europe
SOS button
Sharing position between users
Alert perimeters
Travel history
Update OTA
Free application included
2-year subscription included