GPS tracker for Tesla car
Your Tesla has become a luxury car and you'd like it to be protected? The Model S Plaid is the most powerful sedan ever made, so you need to keep it safe to avoid any risk. The GPS tracker is the best solution to continuously monitor your car with peace of mind. Indeed, the Tesla brand is becoming more and more widespread, it is a luxury item that needs to be protected to avoid any kind of theft. Today, there are many types of GPS trackers that do not all have the same features. Through this article, we are going to guide you more on the different criteria of GPS trackers so that you can choose the right one and the most suitable for your vehicle, whether it is for your Model 3, Model X or Model Y, all of them need to be equipped to park their car in complete serenity.
Why equip your Tesla with a GPS tracker?
With the new technologies and the advances of the Tesla brand, it is much easier to steal this kind of car. Indeed, these being electric and very developed in technologies, thieves are very interested in these vehicles. Nevertheless, they are not equipped with tracking systems to follow the journeys and see in real time where the Tesla is. It is true that unfortunately Tesla does not offer its customers a GPS tracker to follow their car in real time, but simply a mobile application to control their vehicle. However, this is an additional option with a level of security that is not high enough to be really safe. That's why it's essential to equip your Tesla car with a GPS tracker to be able to leave your vehicle in the street without worrying about thieves.
How to
choose the most suitable tracker

for your Tesla?
After all these explanations, you still don't know which GPS tracker is the most suitable for your Tesla car? It's normal, we are going to present you an ideal GPS tracker to protect your car. First of all, the ZEN L by Beepings tracker offers many features that others do not. Indeed, thanks to its very functional and easy to use application, you have several options such as virtual enclosures to determine a zone not to be exceeded, the SOS alert to warn your relatives, the tracking of your Tesla car, you will also find all the history of your trips over a period of one year, then you can also share your Beepings with other users so that they can follow your vehicle. In addition, the ZEN L by Beepings tracker has a battery life ranging from 2 months to one year depending on its frequency of use. Indeed, it allows you to make long trips across Europe with your Tesla without having to recharge it regularly. While the majority of competitors have an autonomy of up to six months maximum, which can be more inconvenient. The installation of the GPS tracker ZEN L by Beepings is perfectly simple. It is placed in your Tesla car with a magnetic attachment to put on the back of it. This allows you to move the vehicle very quickly and easily if you wish. You don't need any assistance to put it in place. Its design is an advantage because this GPS tracker can be positioned anywhere without any difficulty. Then, its high sensitivity allows you to be alerted as soon as the GPS tracker detects the slightest movement or displacement. This allows you to leave your Tesla vehicle safely anywhere. Thanks to its GPS accuracy, we work with the Sigfox network which is a low frequency network, so it is very difficult to jam the GPS tracker and it is available throughout Europe and continues to deploy in new countries. This is an advantage that allows you to travel with an eye on your Tesla. Finally, the ZEN L by Beepings GPS tracker can be plugged directly into your Tesla car's power supply with converters, allowing you to leave it continuously charged so you don't have to recharge it when needed. This is the little extra of Beepings.
Free application

Beepings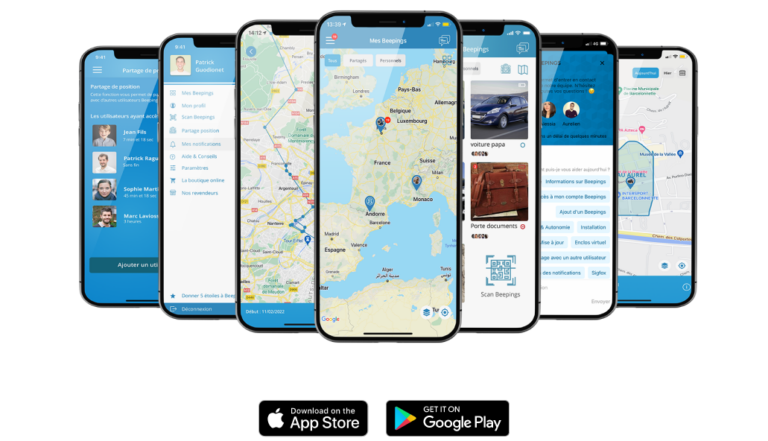 Now that you know the important criteria to take into account to equip your Audi with a GPS tracker, you are probably thinking "well, which one should I buy? We will help you in your choice by telling you about an unbeatable product. The ZEN L by Beepings GPS tracker has many qualities that you won't find on other models. Unlike some of its competitors, it does not require a SIM card and includes a 2-year subscription. At the end of these 2 years, the subscription to the network is 9,90 € per year, which is largely affordable considering all its features. When other GPS trackers only work by being connected to the vehicle's battery or have an autonomy of a few hours to 6 months, the GPS tracker ZEN L by Beepings can go up to 1 year of autonomy depending on the use. It uses the Sigfox network which allows you to benefit from coverage throughout Europe and is non-jamming while some other GPS trackers, cover only France. Thanks to this technology and the emission of positions every 5 minutes, you can follow your Audi at any time. The ZEN L GPS tracker allows you to geolocate your Audi at the exact location where it is with an accuracy defying all competition. With up to 1 year of position history, you can find your route and positions for each day. This GPS tracker also has a sophisticated motion detection system that alerts you if it recognizes the slightest movement of your Audi that might be suspicious. One of the big advantages of this Beepings tracker is that it has a feature you can't live without: the definition of virtual perimeters that allows you to be alerted when your Audi enters or leaves the area. With this GPS tracker, you can manage the notifications you receive on your phone and only be alerted in certain cases that you can define. Finally, two significant advantages of the ZEN L tracker are not only its design, but also the fact that it installs with a simple magnetic mount provided in the box. You don't need any tools or time to install it. Still not convinced? There's one last argument that could tip the scales: the application. Intuitive and functional, it brings together all the features you need to track your Tesla, share your location with family or friends, set virtual perimeters, see the battery status, centralize and manage your notifications. On the application, you will also have access to various online videos to help you install and operate. Beepings also provides a support service via the website chat or on the application. The little extra of Beepings? You can purchase a 10V-50V to 5V converter that plugs directly into your Audi so you never have to worry about your tracker battery. These products are available for purchase online or in stores.
The most competitive
tracker on the market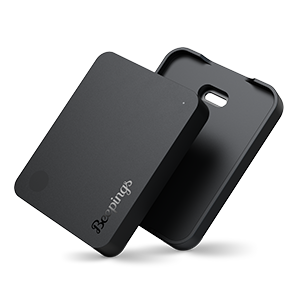 2 years subscription
included (then 9,90 €/year)
Where to buy

a ZEN L by Beepings tracker?
You still don't know where to buy the ZEN by Beepings tracker? Well, you will find it directly in Feu Vert, Norauto, Point S, Autobacs stores but also on our website: https://beepings.com/.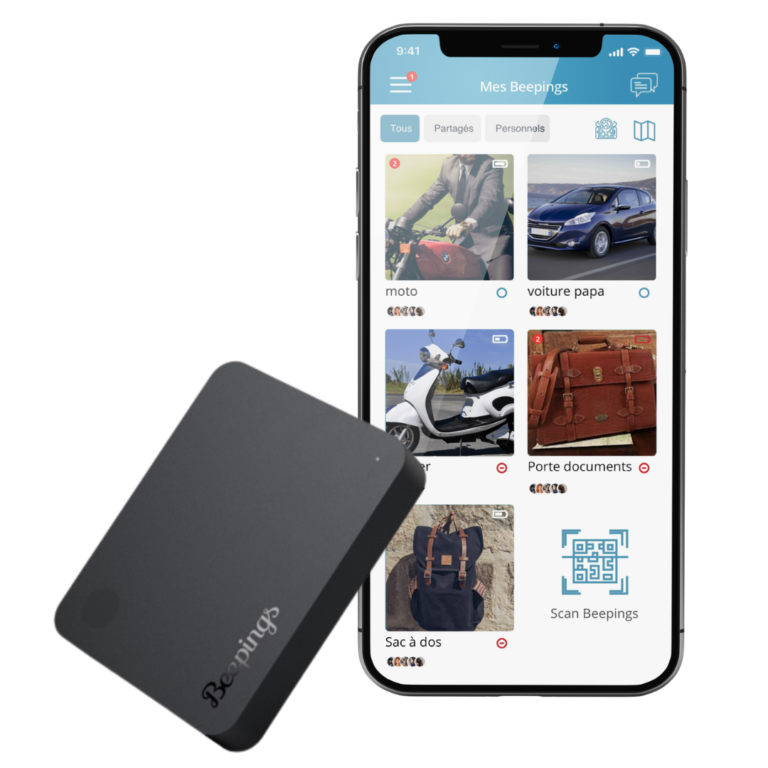 GPS tracker

ZEN L by Beepings
Up to 1 year autonomy
Anti-jamming system
Anti pullout support
Anti-theft alerts thanks to motion detection
Geolocation in Europe
SOS button
Sharing position between users
Alert perimeters
Travel history
Update OTA
Free application included
2-year subscription included