GPS tracker for Volkswagen car
Volkswagen cars are numerous and very popular, especially the Volkswagen vans which are becoming rarer and rarer and still remain in fashion. But unfortunately, thefts still exist and are very high, the Volkswagen brand has a high percentage rate on this subject. That's why it is essential to put a GPS tracker on your car, whatever its model. Indeed, your Volkswagen vehicle is a valuable asset, whether it is your vintage van or your latest generation Tiguan. The purpose of a GPS tracker is to protect your car so that you don't have to worry about the risks and you can leave it anywhere on the street without fear. In this article, we will advise you on the different criteria of GPS trackers, so that you can make the best choice when buying.
Why
equip your Volkswagen

with a GPS tracker?
The Volkswagen brand does not offer its customers a tracking system specific to the car. Indeed, it has an option to connect the car to its phone through the application "We connect Go" to obtain all the information of the vehicle with a record of the trips made. Nevertheless, this does not allow you to follow your car in real time. Moreover, this system is only available on recent models and not on vintage cars. This is why we recommend that you get a GPS tracker for your Volkswagen car. It will be useful to find your vehicle in case of theft. If you have a vintage car, this is one of the only ways to protect your valuable property. But also with a new Volkswagen car, you will need a GPS tracker if you want to keep it safe and be safe on the street.
How to
choose the most suitable tracker

for your Volkswagen?
There are many GPS trackers on the market. It is therefore often difficult to make a choice and find the most suitable one for your Volkswagen car. In this article, we'll explain the different criteria you need to take into account before buying one. First of all, an important aspect to take into account is the battery life of the GPS tracker, because depending on the brand, it varies greatly. Indeed, if you regularly make long trips or if you want to travel with your Volkswagen, it is recommended to invest in a GPS tracker with a good autonomy to avoid having to recharge it regularly. Secondly, check that there are no extra charges when you buy a GPS tracker. Some of them work with a SIM card and therefore require a subscription to pay in addition. Others work with a paid application for example. We invite you to read the terms and conditions of use before to make sure that the price displayed is the right one and that you won't be disappointed. GPS tracker prices vary depending on the features and usage of each, some are more expensive but offer more options and are generally more powerful. While others are inexpensive but have few features. Depending on what you need for your Volkswagen car, ask about the price so that the features offered by each will meet your needs. Regarding the size and installation of the GPS tracker, it is a criterion not to be neglected so that you can fix the GPS tracker easily and in a strategic place of your Volkswagen vehicle. Whether it's an older car or a newer model, it's recommended to place the GPS tracker in a place that's not visible but where it can send its position correctly. That's why we advise you to look at the dimensions and not to take something too big for your Volkswagen. Finally, the geolocation of your vehicle must be impeccable to find your Volkswagen quickly in case of theft. Make sure it's accurate and that the GPS tracker has good sensitivity so that you're notified as soon as possible. As we said, some work with a SIM card, others with a satellite network, depending on your needs, see which one will be the most efficient and most accurate at the same time.
Free application

Beepings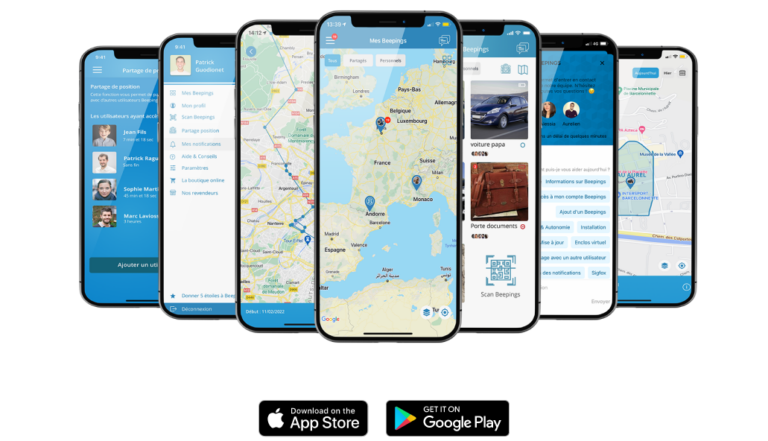 You still don't know which tracker is the best for your Volkswagen vehicle? We will help you choose the most suitable one for your needs. First of all, the GPS tracker ZEN by Beepings offers you multiple features of its own. Indeed, thanks to its very intuitive application, you will be able to use many options to secure your Volkswagen vehicle. Indeed, you can share your Beepings with other people so that they can follow your car at the same time, but also thanks to the SOS alert, alert your relatives in case of emergency. You can also create virtual enclosures to be alerted if your car leaves this area. And there are still other features offered. So the ZEN by Beepings GPS tracker has many options to make your Volkswagen car as safe as possible. Secondly, this GPS tracker ZEN by Beepings works with the Sigfox network which is available throughout Europe and its islands and continues to develop as time goes by. This one being of low frequency, it is almost impossible to jam the tracker. It is therefore a high level of security. In addition, you can move between European countries without difficulty with your Beepings. While some competitors work with other networks that are only available in France, which can be annoying to travel always protecting your Volkswagen vehicle. Moreover, the Beepings tracker is the smallest on the market measuring 57 x 27 x 15 mm, so you can position your GPS tracker anywhere in your car without difficulty. Thanks to its simple installation, with a magnetic attachment to place on the back of the Beepings, you can remove it quickly to recharge it or change it to another vehicle if you wish. Thanks to its high sensitivity, you will be alerted to the slightest movement of your vehicle. Indeed, the GPS tracker ZEN by Beepings has a powerful geolocation accuracy as well as an impeccable sensitivity. With these two aspects, you are sure to find your Volkswagen car as quickly as possible and to be alerted within seconds. Moreover, you will be able to see your trip history over a period of one year if needed. Finally, it does not require a SIM card and therefore does not require an additional expensive subscription. It is included in the price for 3 years, then it amounts to 9€90 per year, which is very reasonable. Moreover, its battery life is impeccable. Indeed, this one going from 45 days to one year according to its use of course, contrary to other brands whose battery holds until 6 months maximum most often. A little extra from Beepings is that you can connect your GPS tracker directly to your Volkswagen's power supply thanks to our converters, so that it stays on charge continuously and you don't have to recharge it when necessary.
The most competitive
tracker on the market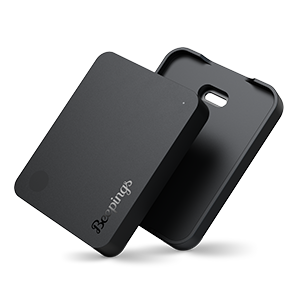 2 years subscription
included (then 9,90 €)
Where to buy

a ZEN L by Beepings tracker?
After reading this article, you want to buy a GPS tracker ZEN by Beepings, but you do not know where to buy it? You can find them in stores like Feu Vert, Norauto, Autobacs and Point S. But they are also available online on our website: https://beepings.com/fr/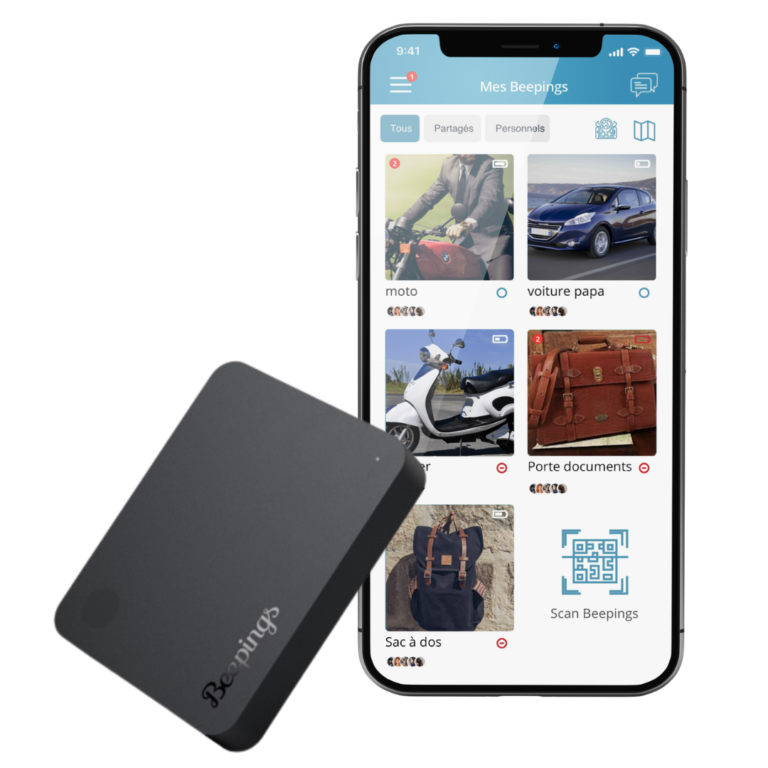 GPS tracker

ZEN L by Beepings
Up to 1 year autonomy
Anti-jamming system
Anti pullout support
Anti-theft alerts thanks to motion detection
Geolocation in Europe
SOS button
Sharing position between users
Alert perimeters
Travel history
Update OTA
Free application included
2-year subscription included