GPS tracker for Volvo car
You have just bought a Volvo? or you have owned one for a long time and you do not know how to secure it to the maximum? We have the solution for you. GPS trackers allow you to equip your car to avoid theft and leave it safely on the street. Indeed, thanks to these beacons that you place in your vehicle, you will be able to see where your Volvo is located but also be alerted in case of suspicious movement. Unfortunately, thefts are increasingly numerous and your Volvo is dear to you, which is why we strongly recommend that you equip it with a GPS tracker to protect it from any risk. In this article, we will advise you on the different GPS trackers available on the market, as they all offer different features and specific to their brand.
Why equip your Volvo with a GPS tracker?
Today, Volvo models are more and more modern, and use new technologies to satisfy customers. Thanks to their On Call application, you can remotely control your car for example or open it directly with the application. However, the tracking service is not integrated into the vehicle. That's why GPS trackers are the best option to secure your Volvo car quickly and efficiently. They give you the chance to park your car on the street without worrying about anything. So whether it's your hybrid SUV, electric crossover or any other model, the GPS tracker is ideal for protecting your prized possession.
How to
choose the most suitable tracker

for your Volvo?
The choice of the GPS tracker is the most difficult because there are many criteria to take into account, and all are different depending on the brand. We will therefore present the main features not to be overlooked before buying a GPS tracker for your Volvo car. Firstly, all GPS trackers are priced differently but this is due to their performance and features offered. Some have advantages that others may not have and vice versa. It's important to look at the additional fees that may be added to the initial price such as a subscription, SIM card or other. Read carefully the terms and conditions of use so that you are not surprised later on. Installation and size of the GPS tracker are aspects to check before purchase, as the purpose of this system is that it can be positioned in a hidden location of your Volvo where it can send back its GPS position at the same time. GPS trackers are sometimes imposing and therefore difficult to place and install. Indeed, the installation does not have to be complicated, the idea is that you can place it easily without needing assistance to remove it later when you want or to recharge it. The battery life of the GPS tracker is essential, you will be disappointed to have bought a beacon that you must recharge at least once a week, it is not safe for your car. So ask about the battery life of the GPS tracker that interests you, the goal is to be able to make long trips without encountering difficulties such as battery loss. Not all GPS trackers use the same operating mode to send their position. Some work with a satellite network, which is generally effective in capturing GPS positions. Others use a SIM card built into the unit to receive the location of your Volvo vehicle. It's up to you to find out which one is the most advantageous and functional for your needs. Finally, make sure that the GPS tracker is an accurate GPS precision as well as its sensitivity, to allow you to find your car as quickly as possible, in the best conditions. The goal is to deal with thieves through the speed of alert of the GPS tracker on your phone.
Free application

Beepings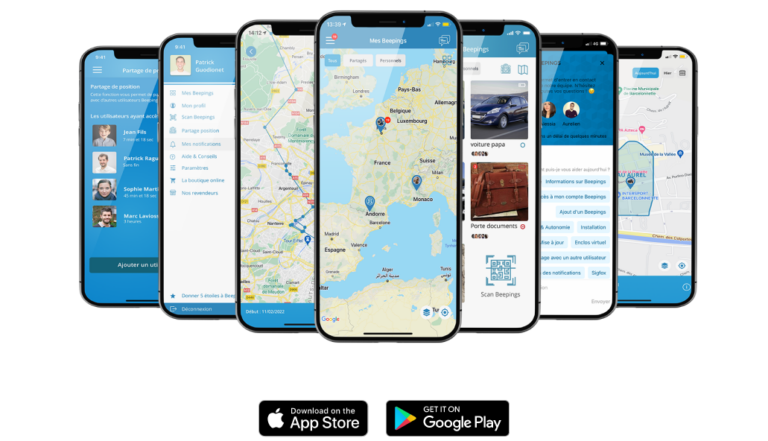 It's time to make a choice, but you can't decide? We will guide you to the most suitable GPS tracker for your Volvo car. The ZEN by Beepings GPS tracker offers several advantages specific to its brand, which we will present to you below. First of all, thanks to its strong battery life ranging from 45 days to one year, depending on your use, you can make long trips without worrying about having to recharge your Beepings on the way for example. The purpose of this one is that you can travel with your Volvo as long as possible with the GPS tracker running. The sensitivity of this GPS tracker is powerful, at the slightest movement of your car you will receive an alert notification warning you of a suspicious movement. Moreover, its GPS geolocation is very accurate meaning that you can track your vehicle very easily. Indeed, these two aspects give you the opportunity to find your Volvo very quickly thanks to its sensitivity but also its accuracy of location. Thieves will be caught short more easily with these GPS trackers. The dimensions of the ZEN by Beepings GPS tracker are unique, in fact it is the smallest tracker on the market, so it is very easy to place it anywhere in your Volvo car. Moreover, its installation is just as quick, you just have to place the magnetic attachment on the back of the Beepings. You can then remove it and replace it without any problem if you wish. Thanks to its handy application, you'll have all the Beepings features at your disposal, i.e. SOS alert in case of emergency, sharing your Beepings with other users, creating a virtual enclosure to be alerted if your Volvo car leaves this area, as well as all your trip history. You will also see the battery status of your beacon. Regarding the network used, the GPS tracker ZEN by Beepings works with the Sigfox satellite network which is low frequency and works throughout Europe. It is therefore not scrambled by thieves and captures the GPS signal perfectly. You can therefore cross borders without difficulty while keeping your Volvo secure. Moreover, the network subscription is included for 3 years in the initial price, after this date the price is 9€90 per year, a very reasonable sum. Finally, we have something extra to offer you. If you don't want to remove the Beepings from your Volvo to recharge it, we offer 12V-24V converters to connect the ZEN by Beepings GPS tracker directly to your Volvo's power supply. You will not have to take it out of your car to recharge it, it will recharge itself automatically.
The most competitive
tracker on the market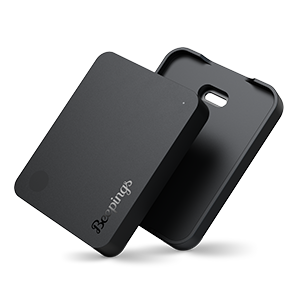 2 years subscription
included (then 9,90 €)
Where to buy

a ZEN L by Beepings tracker?
The ZEN by Beepings GPS tracker is the best match for your Volvo, and you want to get one? Here is where you can buy it, either at Norauto, Feu Vert, Autobacs, Point S or on our website https://beepings.com/fr/.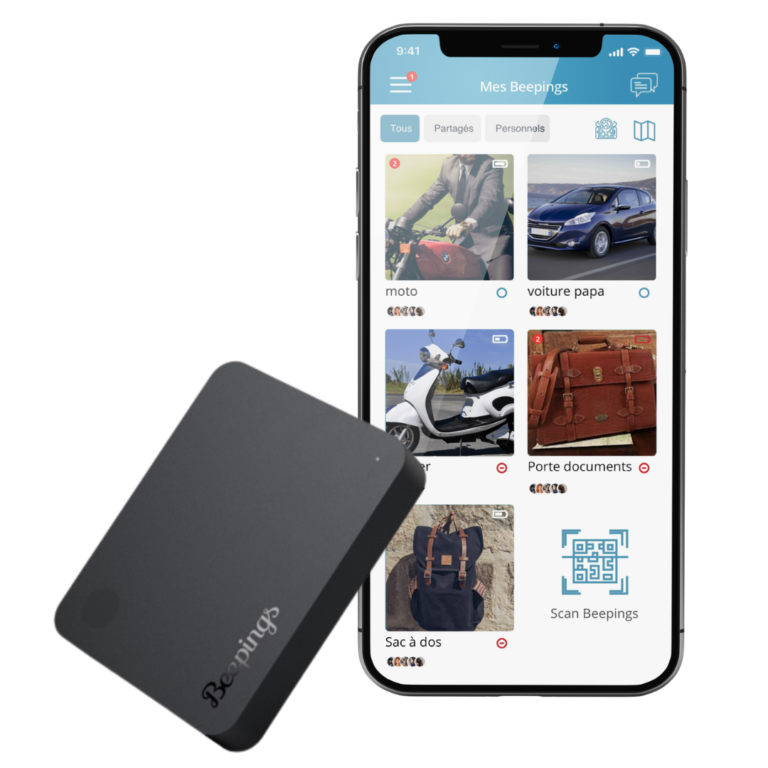 GPS tracker

ZEN L by Beepings
Up to 1 year autonomy
Anti-jamming system
Anti pullout support
Anti-theft alerts thanks to motion detection
Geolocation in Europe
SOS button
Sharing position between users
Alert perimeters
Travel history
Update OTA
Free application included
2-year subscription included