GPS tracker for Aprilia motorcycle
You are the proud owner of a beautiful Aprilia, known for its sporty lines and high performance engine. But you rarely take it out and are careful where you park it for fear of it being stolen? This is understandable given its price and the envy it generates. This motorbike is not ordinary and deserves to be better protected, which is why we are going to introduce you to a GPS tracker that will allow you to find it anywhere and at any time. GPS trackers are becoming more and more recommended by dealers, allowing you to leave your Aprilia motorbike in complete peace of mind on the street. They give the owner of the vehicle a certain degree of confidence in being able to follow the movements of the motorbike in real time. This is why we strongly advise you to buy a GPS tracker to live in complete serenity with your Aprilia, wherever it is located.
Why equip your Aprilia with a GPS tracker?
Like all motorbikes and scooters, Aprilia are prone to theft. They are valuable items, easy to move and easy to sell. That is why GPS trackers are so important to complement the many options included in your motorcycle. If your motorbike has been stolen or if you have simply forgotten where you parked it, this device will help you find it. Thanks to this localisation system, you will know in real time where your bike is and be able to find it as quickly as possible.
How to
choose the most suitable tracker

for your Aprilia?
Every year, new GPS trackers appear on the market, creating a multitude of trackers available for purchase. They are all very different and each has a specific purpose. So let's look at the different GPS tracker criteria to consider before making your purchase. First of all, you should be aware that there are different price ranges depending on the characteristics of the tracker. The more expensive ones will be more efficient but not necessarily according to your needs and conversely with the less expensive ones which may not be efficient or precise enough for your use. Additional costs can be found in an additional and essential subscription to the tracker. Some trackers use an internet network or require a SIM card to operate. These additional costs may not be specified in the initial purchase price, so we encourage you to read the terms of use on the box or on the internet. Secondly, make sure that the size of the GPS tracker you are going to buy is compatible with the location you have planned on your Aprilia. It is also important that the signal it emits does not interfere with this location. Indeed, some GPS trackers require a complex installation, this is the case for large GPS trackers. As the aim is to secure your motorbike in a simple way, a complicated installation can become a headache. For this reason, we recommend that you choose a GPS tracker that is easy to install with instructional videos and that can be quickly installed on your motorbike. Furthermore, autonomy is an important point for a GPS tracker. This varies between brands and models. Some have a long-lasting battery that allows you to keep your tracker functional without having to recharge it for a long time. Others, on the other hand, have a very limited battery life and require regular charging, which means that you have to take the tracker out of the motorbike to charge it. This obligation represents a certain constraint and can be very annoying if it is repeated too often. Finally, it is important to know what type of network the GPS tracker works with. This network may have certain territorial limits (country, continent, world). This is why it is important to choose a GPS tracker that has a working network in the countries where you want to use it.
Free application

Beepings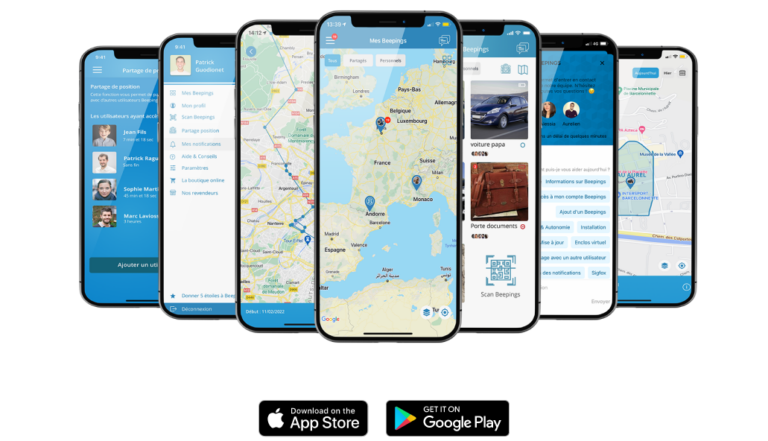 Having thought about all this, we can now help you choose the most suitable GPS tracker for your needs. The ZEN L by Beepings GPS tracker offers a lot of features at an affordable price. What's more, the subscription is free for the first 2 years, before increasing to €9.90 per year, which is very affordable considering all its features. The Beepings GPS tracker works on the Sigfox low frequency network, which is a non-jamming network, making it difficult to steal as they will not be able to block the signal and therefore the transmission of the GPS position. This satellite network is available throughout Europe and is constantly expanding, allowing you to travel safely with your Aprilia motorbike in other European countries. The autonomy is a strong point of the ZEN L by Beepings GPS tracker. It has a battery life of between 2 months and 1 year depending on how often it is used. This is a much better performance than its competitors. This GPS tracker is so sensitive that the slightest movement of your Aprilia motorbike triggers a movement alert notification. The geolocation is so accurate that if your bike is lost or stolen, it can be found and geographically identified within seconds. In addition, its design, shape and colour make it easy to conceal in your Aprilia. It measures 58x78x13mm. It is easy to install, as it comes with a magnetic mount to stick or screw to your Aprilia bike. This means that the mount always stays on your Aprilia motorbike and you can remove your tracker whenever you want to easily and quickly. You can also use your Beepings tracker without its mounting bracket if it is stable in the seat of your Aprilia for example. Finally, the Beepings application, in addition to being free and available on Android and iOS, is very intuitive and easy to use. It allows you to take advantage of all the features of the ZEN L by Beepings GPS tracker such as creating virtual enclosures to be alerted when entering or leaving the area of your Aprilia, sharing your GPS trackers with other users to access your positions and receive your alerts, consulting your position history for 1 year... and many more features that you will discover by downloading the Beepings app.
The most competitive
tracker on the market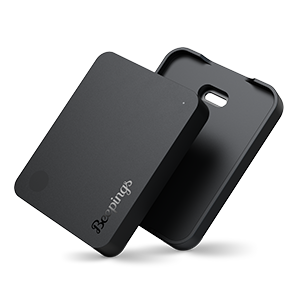 2 years subscription
included (then 9,90 €/year)
Where to buy

a ZEN L by Beepings tracker?
Do you want to buy the Zen L by Beepings now? You can find it in shops such as Feu Vert, Point S, Norauto, Autobacs or directly online on our website: https://beepings.com/.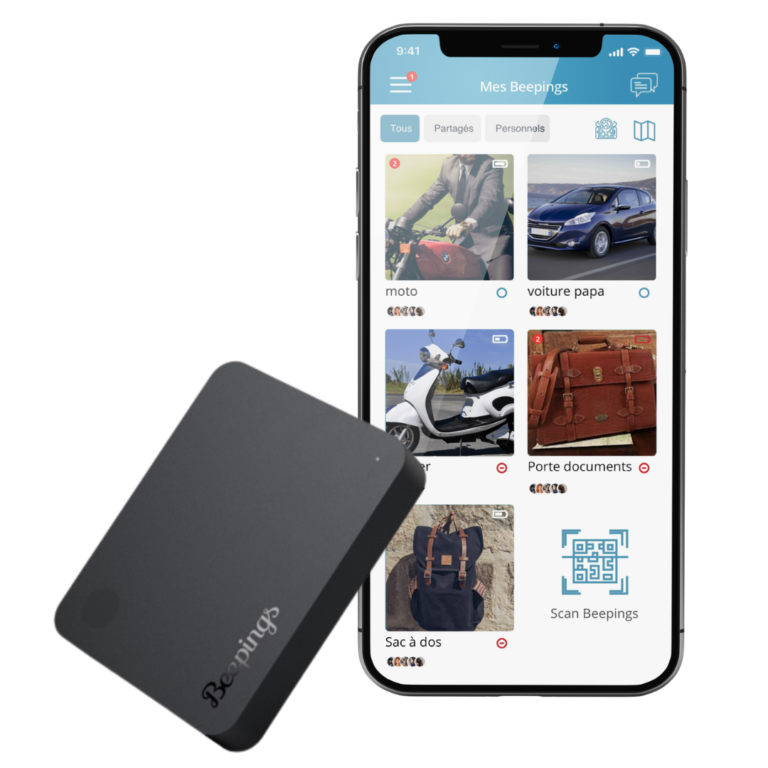 GPS tracker

ZEN L by Beepings
Up to 1 year autonomy
Anti-jamming system
Anti pullout support
Anti-theft alerts thanks to motion detection
Geolocation in Europe
SOS button
Sharing position between users
Alert perimeters
Travel history
Update OTA
Free application included
2-year subscription included