GPS tracker for Avinton motorcycle
You are the proud owner of an Avinton motorcycle, a little jewel made in France. It stands out from other motorbike brands by its American inspiration and French charm. It is therefore highly coveted and you take it out with care. It is therefore important to protect it against theft. Nowadays, there are new solutions for this. GPS trackers are new innovations of the last few years because they offer their owners peace of mind when they enjoy their Avinton Roadster for example. Moreover, thanks to GPS trackers, you can follow your bike at any time, wherever you are. To ensure the safety of your Avinton it is therefore very important to equip it with a GPS tracker adapted to your needs.
Why equip your Avinton with a GPS tracker?
Avinton gives a lesson in style and imposes a lifestyle choice on the owners of these very expensive motorbikes. When you're out and about with your Avinton Collector GT, you don't go unnoticed and even in a garage, your bike could be stolen by envious criminals. It is therefore important to secure your bike to limit the chances of theft. If this would happen, with a GPS tracker you can find your Avinton within minutes thanks to the real-time geolocation.
How to
choose the most suitable tracker

for your Avinton?
For years, there have been a large number of GPS trackers on the market, resulting in an even greater number of choices and therefore a harder choice to make. GPS trackers all have different features but often have some simple functionality in common. It is therefore important for you to understand what is at stake with a GPS tracker, but above all to define your needs in order to choose the tracker with the most suitable features for your use. We will therefore try to help you to see more clearly the most important criteria to take into account to secure your vehicle. To begin with, it is important to know that there are different prices, often linked to the features and characteristics of the GPS tracker. Often, the higher the price of the GPS tracker, the more features it will have. Conversely, if the cost is lower, you will have access to fewer features and the GPS tracker may not be as effective. You should also be aware of any additional costs that may be added to the initial price of your tracker. Some GPS trackers require the purchase of a subscription to operate or a SIM card. These additional costs are often not indicated and may come as a surprise. Also, it is important to know where to place your GPS tracker on your Avinton because all GPS trackers have different sizes and designs that may or may not fit your Avinton. Furthermore, installing a GPS tracker can be more complicated than expected with larger trackers. It is therefore useful to know how the GPS tracker is installed before you buy it to make sure it will fit your Avinton and not distort its line. As far as battery life is concerned, this is probably the most important point when buying a GPS tracker. It varies according to the models and brands of GPS trackers. Some stand out from the rest because they have a long battery life. Conversely, others have a shorter battery life, which means you will have to recharge the tracker more regularly. This can quickly become a hassle if you have to remove your tracker several times a month. Finally, it's important to know which networks your GPS tracker works on. Some track in one country, others can cross European borders allowing you to find your Avinton in any European country.
Free application

Beepings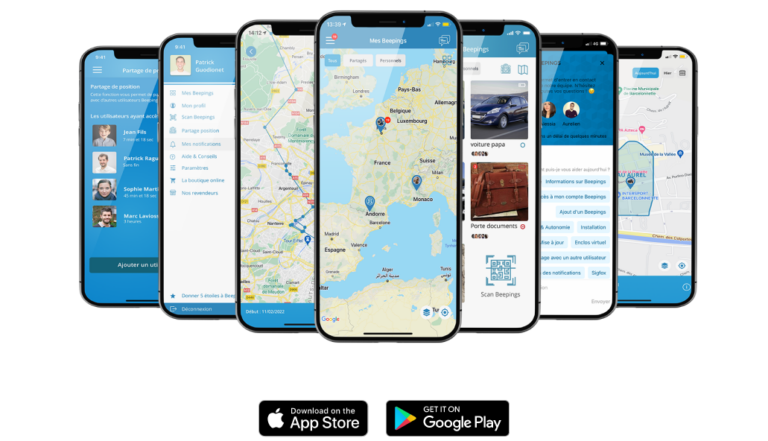 After going into detail about the different criteria for buying a GPS tracker, it is now time to make a choice and we are here to help you. The ZEN L by Beepings GPS tracker has a lot of features at an affordable price. In addition, the subscription is included for the first two years, after which it will cost €9.90 per year. This subscription corresponds to the use of the Sigfox low frequency network which will geolocate your Avinton everywhere in Europe. The ZEN L by Beepings is autonomous and does not require a SIM card. The autonomy is a key point of the GPS tracker ZEN L by Beepings. It has a record battery life of between 2 months and 1 year depending on your usage. It allows you to make long journeys without worrying about the state of its battery. The ZEN L by Beepings is amazingly sensitive as it detects the slightest movement and sends you a notification on your smartphone in case of suspicious movement. In addition, thanks to the intuitive application, you will be able to consult your entire position history for 1 year. Beepings also offers many features such as sharing your alerts and positions with your friends and family, sending SOS messages, defining perimeters for alerts when you leave the area, and many others that you will discover by downloading the free Beepings application. The Zen L has been designed to be easy to hide in your Avinton motorbike. Indeed, it measures 58x78x13mm. It is relatively easy to install, as we supply it with a magnetic mount to stick or screw to your Avinton. This means that the mount always stays on your bike and if someone tries to remove your Beepings from the mount, you will automatically receive an alert. Finally, if you want to stay connected to the serenity without worrying about the battery of the ZEN L, you can buy its adapted accessory, the 10V-50V converter which allows you to connect it to the power supply of your Avinton.
The most competitive
tracker on the market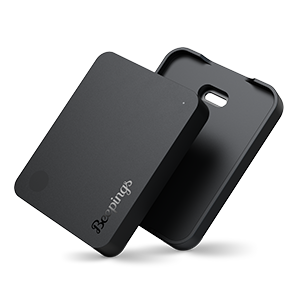 2 years subscription
included (then 9,90 €/year)
Do you want to buy the Zen L by Beepings GPS tracker now? Go directly to our retailers such as Feu Vert, Point S, Norauto, Autobacs or online on our website: https://beepings.com/.
Where to buy

a ZEN L by Beepings tracker?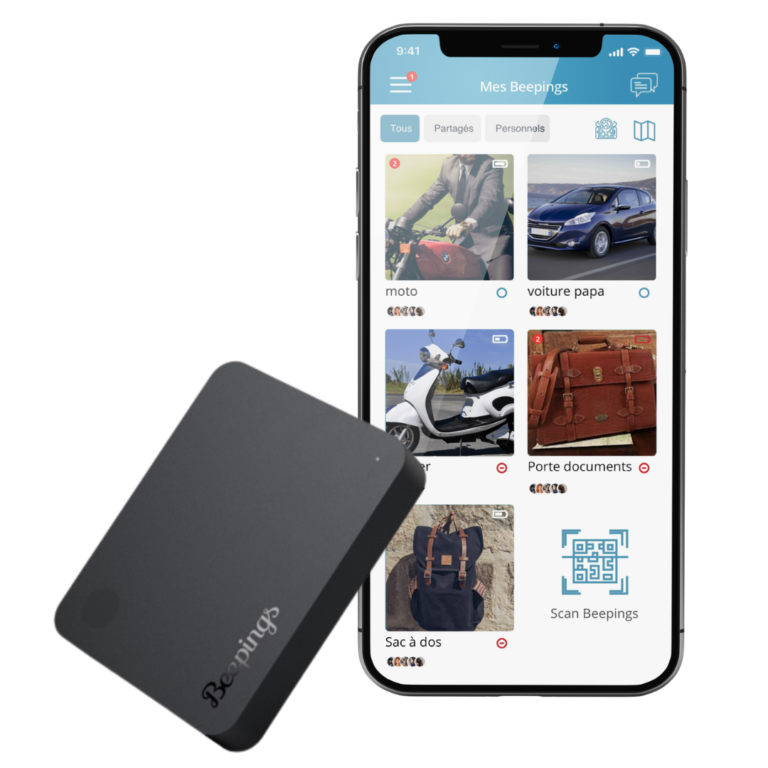 GPS tracker

ZEN L by Beepings
Up to 1 year autonomy
Anti-jamming system
Anti pullout support
Anti-theft alerts thanks to motion detection
Geolocation in Europe
SOS button
Sharing position between users
Alert perimeters
Travel history
Update OTA
Free application included
2-year subscription included