GPS tracker for Harley Davidson motorcycle
Was your Harley Davidson the vehicle of your dreams and you finally got to buy it? If so, it is crucial to protect your brand new motorbike against potential theft. The GPS tracker is the solution to reduce the risk of theft but also to have fun while riding. Harley Davidson motorbikes are the target of many thieves, with techniques that are evolving and becoming less and less obvious to counter. It is therefore important to protect your motorbike against theft with alerts and tracking of its position at all times. Harley Davidson motorbikes are real jewels and, regardless of the model, they are always admired and sometimes even envied by lovers of beautiful motorbikes. That's why it's important to use a GPS tracker to secure your bike at all times, whether you're riding it or it's parked in your garage out of sight.
Why equip your Harley Davidson with a GPS tracker?
The GPS tracker is a great way to protect your Harley Davidson from theft through motion detection but also to track its movements to keep an eye on it at all times. The Harley Davidson brand has come a long way since its inception in 1903 and today's motorbikes are the legacy of over a century of improvements in both design and engine performance. Whether it's the Pan America 1250, perfect for adventure riding, or the Low Rider S with its high-performance Milwaukee-Eight® 117 V-Twin engine, these Harley Davidsons are valuable vehicles that should be protected. If you like to go on roadtrips and ride long distances on a CVO Tri Glide because your comfort and that of your passenger is paramount, you should not forget that your safety is also a factor to consider. That's why a GPS tracker that allows you to share your movements with your loved ones is a great way to reassure your family who can follow you in real time.
How to
choose the most suitable tracker

for your Harley Davidson?
With so many GPS trackers in the market today, it can be difficult to make the right choice, especially if it's your first. There are many different brands of GPS trackers, with different options and features. So let's help you evaluate the important criteria before you buy a GPS tracker. Before making a choice, it is important to know that some GPS trackers are dependent on a SIM card or a paid application or include paid features. In these cases, you will have to take into account the additional costs not included in the advertised price. It is also important not to focus solely on the price, as a lower price will mean a less efficient tracker with fewer features. It is therefore important to take stock of the features you need or that are important to you. Another important point is to know the autonomy of the GPS tracker so that you can go on a trip and make long journeys without worrying about the battery of your device. A low battery life will force you to recharge your tracker regularly. Every GPS tracker has a different battery life, so it is crucial to find out about it before you buy. The most important thing is that the battery life of the tracker matches your needs. When riding your Harley Davidson, it is also important to know how far your GPS tracker's network coverage extends. If you're more into riding around your home or across your region, a tracker with nationwide coverage will be fine. However, if you are used to going on adventures far from home in Europe with your Road Glide Limited for example, you will need to pay particular attention to whether the plotter can locate you anywhere in Europe. Finally, we advise you to choose a GPS tracker that is easy to install. Indeed, if the tracker can be installed without the help of a professional or any tool, it is a little more appreciable because you can ensure yourself the safety of your Harley Davidson without depending on any assistance. The tracker should be able to be installed in a strategic location without interfering with the signal of its position. Don't forget to make sure that your GPS tracker allows accurate geolocation and that its motion detection is sensitive enough to alert you instantly in case of movement. Thanks to these two characteristics, it will be easier to find your Harley Davidson in case of theft.
Free application

Beepings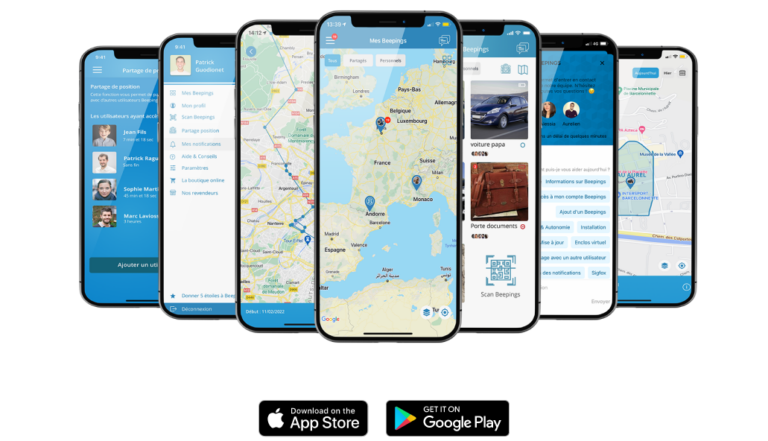 Are you still unsure which GPS tracker to buy for your Harley Davidson after these criteria? Then we will help you find the right GPS tracker for your needs. The ZEN L by Beepings GPS tracker has a variety of features that you can find in its intuitive and free application. To share your whereabouts, the share with other users feature allows you to give access to your locations to whoever you want whenever you want. This is very useful when you're out riding with friends to track and find each other. In case of danger, you can alert your loved ones by sending an SOS message with your GPS coordinates to them. You can also take advantage of the theft protection features of the ZEN L by Beepings GPS tracker by defining virtual enclosures to be alerted by notification when your bike leaves this area. On the Beepings app, you can also view a 1-year position history and manage all available alerts. Thanks to the ZEN L GPS tracker and its ultra-sensitive motion detector, you will be instantly alerted to any suspicious movement of your Harley Davidson via notification on your smartphone. Its geolocation is as accurate indoors as outdoors, allowing you to quickly find your bike in case of theft. The Zen L by Beepings transmits its position thanks to the Sigfox network, which is a low frequency network covering the whole of Europe. So wherever you travel in Europe with your Harley Davidson, the ZEN L by Beepings tracker will locate you perfectly. The ZEN L by Beepings has a fixed price and does not require any additional costs for 2 years. The subscription to the network is included for 2 years and after will cost €9.90 per year. As we said, the autonomy of the tracker is important and the ZEN L by Beepings GPS tracker has a record autonomy ranging from 60 days to 1 year depending on usage. The advantages of the ZEN L by Beepings compared to its competitors are its professional fixing to screw or stick on your motorbike supplied in the box as well as the 10V to 50V to 5V converter that you can connect to the power supply of your Harley Davidson in order to charge it continuously. The autonomy of the plotter will not be a concern during your trips.
The most competitive
tracker on the market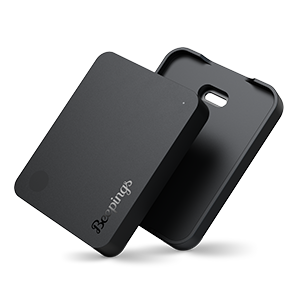 2 years subscription
included (then 9,90 €/year)
Where to buy

a ZEN L by Beepings tracker?
You have decided for the Zen L by Beeping GPS tracker? Find it in Feu Vert, Norauto, Point S and Autobacs shops but also on our Beepings website https://beepings.com/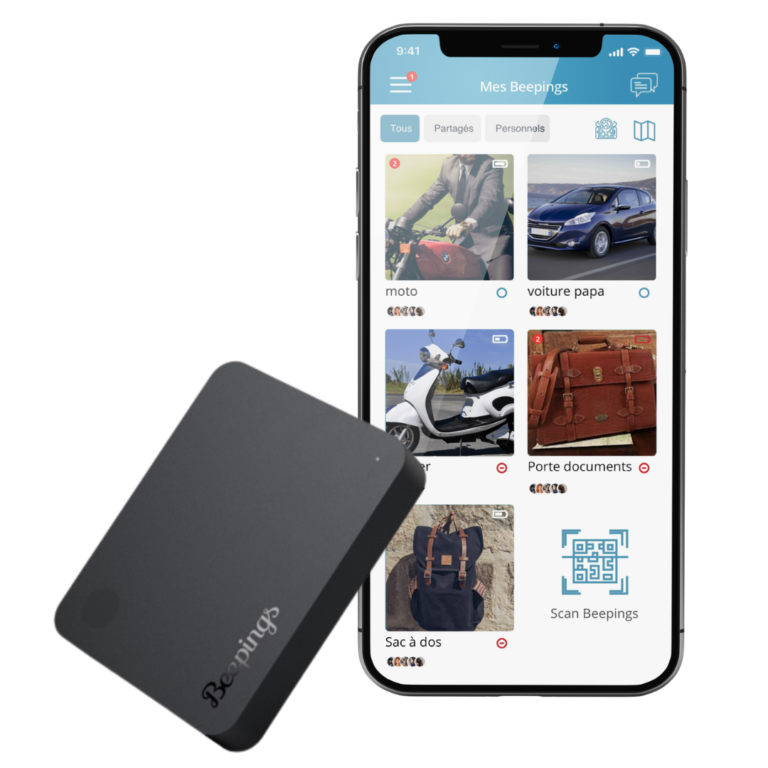 GPS tracker

ZEN L by Beepings
Up to 1 year autonomy
Anti-jamming system
Anti pullout support
Anti-theft alerts thanks to motion detection
Geolocation in Europe
SOS button
Sharing position between users
Alert perimeters
Travel history
Update OTA
Free application included
2-year subscription included