GPS tracker for Kawasaki motorcycle
Today, Kawasaki is one of the top three brands of motorbikes for beginners. Especially with its ER6N model, which is the brand's most comfortable motorbike. Kawasaki motorbikes are precious objects that attract the attention of thieves, so the risk of theft must be minimized. That's why more and more people are equipping their Ninja 650 or W800 Street with GPS trackers to follow their Kawasaki's route and protect it from theft. There are more and more trackers on the market and the competition is making itself felt by consumers who no longer know which device to choose to equip themselves with. As this article progresses we will help you find the right GPS tracker for your Kawasaki.
Why equip your Kawasaki with a GPS tracker?
In recent years, new technologies have been developed to improve the safety of both us and our vehicles. With these new technologies have come GPS trackers, allowing you to follow the movements of your Kawasaki motorbike and keep an eye on your bike when it is parked on the street unattended. GPS trackers are a great way to protect your beautiful Ninja H2R or Ninja 1000SX from theft. Unfortunately, Kawasaki does not offer its customers an anti-theft system or any system that accompanies them on their solo rides or rides with friends. It is therefore essential that you equip your Kawasaki motorbike with a GPS tracker to ensure the safety of you and your Kawasaki. If you own a Versis 1000 Tourer or a Vulcan S, it is certain that you like riding and that you regularly organise motorbike outings to live your passion. As such, your safety is a priority for you and your family and a GPS tracker can also offer you features to protect you or assist you in case of danger.
How to
choose the most suitable tracker

for your Kawasaki?
As mentioned earlier, there are many GPS trackers on the European market. As a result, it becomes more difficult to find the most suitable one for your Kawasaki. For this reason, we will outline the important criteria before you buy your GPS tracker, as there are several features to consider. To begin with, it is advisable to find out about the various features that each GPS tracker you are interested in has to offer. Some GPS trackers advertise low prices but in reality offer very few features and may not be what you were expecting. Other GPS trackers, on the other hand, are more expensive but have features that can help secure your Kawasaki against theft and protect you when you ride. After that, it's important to find out what fees may be added to the purchase price. Some brands require additional subscriptions or paid mobile applications to operate. Indeed, these costs are usually not specified at the time of purchase. Therefore, before purchasing a GPS tracker for your Kawasaki, it is advisable to check the price and operation of the tracker. If a tracker requires a SIM card, you can be sure that it will require you to pay a monthly subscription. Other trackers work with a network and the brand charges you for the use of this network via a monthly or annual subscription which will also be added to the advertised price. Not all GPS trackers work on the same network. This means that they do not all have the same coverage, some offer geolocation only in Uk, and others in Europe. If a tracker only works in the UK, this can be a problem for you if you want to travel with your Kawasaki. Take the time to ensure that the GPS tracker meets your expectations and gives you maximum protection. The battery life is an important criteria because if the GPS tracker has a low battery life, you will have to recharge it regularly. Indeed, some brands offer products with very low battery life, while others have very powerful batteries. Therefore, it is advisable to look at the duration of your battery life before buying a GPS tracker for your Kawasaki as it must be adapted to the use of your motorbike. Finally, it is strongly recommended that the GPS tracker is placed in a discreet location to maximize protection against theft and prevent thieves seeing the tracker and being tempted to snatch it. For example, the size of the tracker is important as it should fit your Kawasaki. Some GPS trackers are large and cannot be placed just anywhere, which can be a disadvantage when it comes to hiding it in a discreet place.
Free application

Beepings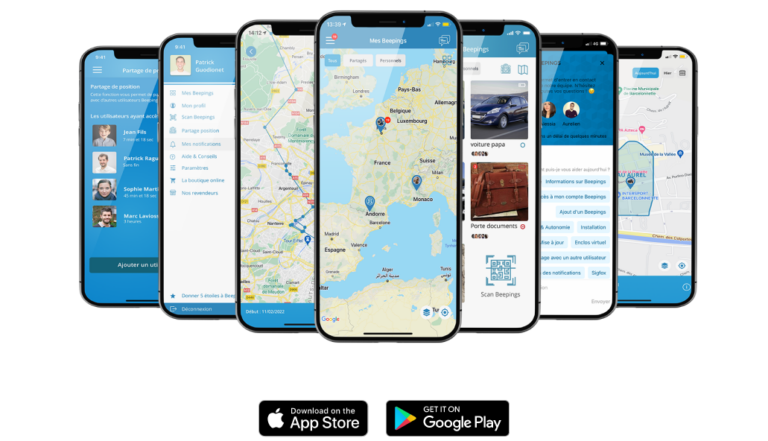 Are you still unsure which tracker to buy for your Kawasaki after these insights? We'll help you find the perfect tracker for you. The ZEN L by Beepings GPS tracker offers many features that other trackers do not. Thanks to its very functional and intuitive application, you have access to several useful features such as the history of your positions for 1 year, the management of your notifications, the sharing of your Beepings with several users, the creation of virtual enclosures or the geolocation of your Beepings on a map. In addition, the ZEN L tracker has a battery life ranging from 60 days to one year, depending on how often you use it and how long you travel. Of course, you can travel long distances across Europe without having to recharge your Beepings. Most competitors have a maximum battery life of 6 months. The installation of the ZEN L by Beepings GPS tracker is very simple. It is easy to install on your motorbike thanks to its professional screw-on or glue-on mount on your Kawasaki. The ZEN L by Beepings is installed on its mount thanks to its very strong magnet. This system makes it very quick and easy to install and remove from the vehicle for charging. Finally, thanks to the sensitivity of the ZEN L by Beepings GPS tracker, you will be alerted as soon as your GPS tracker detects any movement of your Kawasaki. You can park your bike safely anywhere. Thanks to the precision of the geolocation, you can also send SOS messages to your friends and family in case of problems during your motorbike trips with your GPS coordinates so that they can come to your aid. The little extra from Beepings is that the ZEN L by Beepings can be charged continuously if you connect it to your motorbike's power supply using a 10V to 50V to 5V converter that we offer on our website. This way you avoid any worries about the battery of your GPS tracker.
The most competitive
tracker on the market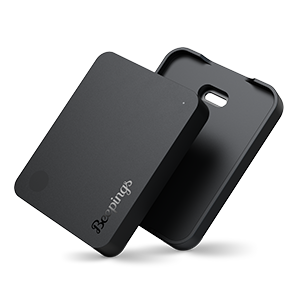 2 years subscription
included (then 9,90 €/year)
Where to buy

a ZEN L by Beepings tracker?
You want to buy the Zen L by Beepings but you don't know where to find it? It is available in Feu Vert, Norauto, Point S, Autobacs and also on our website: https://beepings.com/fr.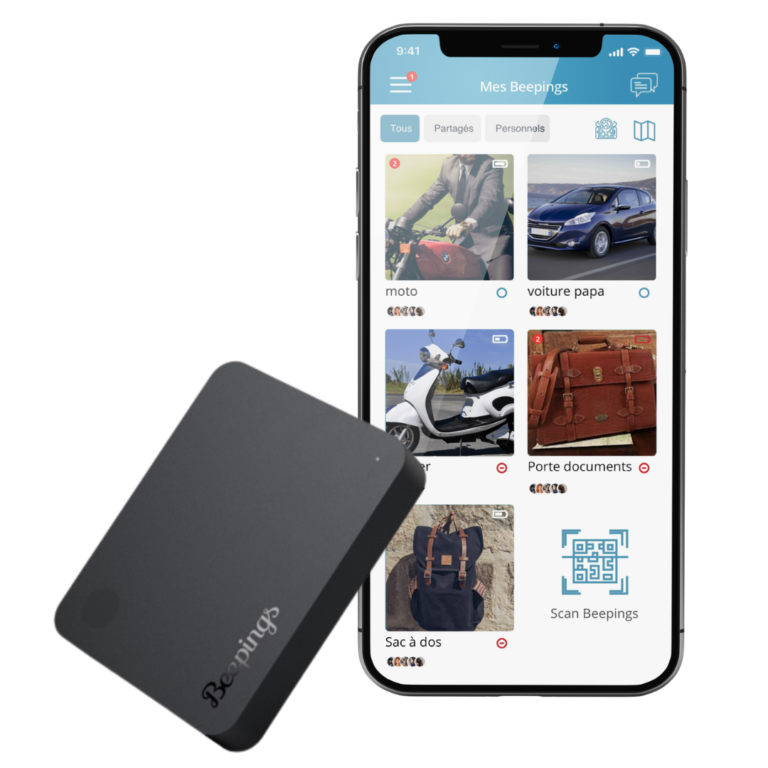 GPS tracker

ZEN L by Beepings
Up to 1 year autonomy
Anti-jamming system
Anti pullout support
Anti-theft alerts thanks to motion detection
Geolocation in Europe
SOS button
Sharing position between users
Alert perimeters
Travel history
Update OTA
Free application included
2-year subscription included