GPS tracker for KTM motorcycle
Today, it has become essential to secure your KTM motorbike, as motorbikes have become the target of thieves. KTM motorbikes are in the top 10 of the most stolen motorbikes. It is therefore advisable to equip your motorbike with a GPS tracker. Indeed, the GPS tracker will help you to limit the chances of having your motorbike stolen, which will allow you to keep your KTM safe without any stress. The purpose of a GPS tracker will of course be to protect your KTM from theft but not only that. Each tracker has different features that are more or less suited to your needs. In this article, we will detail the different features of the existing trackers on the market.
Why equip your KTM with a GPS tracker?
KTM is a well-known brand among motorcyclists but also among thieves. This brand of motorbike is in the ranking of the most stolen motorbikes in UK, especially the 125 Duke with its sporty look and its dashboard with colour TFT screen. Therefore, we advise you to integrate a GPS tracker in your motorbike to limit the risk of theft as much as possible. Today, KTM has developed the KTM MY RIDE system that can connect to a smartphone via Bluetooth, allowing the battery to manage calls, the audio player, as well as display notifications on the dashboard with handlebar control. However, the KTM MY RIDE remains an option and is in no way a GPS tracker that geo-locates two-wheelers or protects them from theft.
How to
choose the most suitable tracker

for your KTM?
In recent years, there has been a lot of competition between different GPS trackers. There are many points that differentiate GPS trackers. There are many features and options, so it is important to know which ones are best for your KTM motorbike. First and foremost, battery life is a key consideration for your GPS tracker because the longer the battery lasts, the less you will have to charge your tracker. The battery life of a tracker is a feature that you really need to take into account because having to recharge it all the time can become a burden for you. This is usually the point that differentiates GPS trackers the most. Secondly, we advise you to choose a GPS tracker with a quick and easy installation. The purpose of the tracker is to protect your KTM against theft and for this it must be able to be installed in a discreet place. The size and design of the tracker are important factors in this. It is also important to find out how the GPS tracker is geolocated. Some trackers require a SIM card, which can be expensive. We advise you to look at the operating conditions before you buy. Additional subscriptions are often not mentioned in the purchase price. Another important point that will affect the theft protection of your KTM motorbike and its geolocation is the network coverage used by the tracker. If it is only available in UK, this could limit you if you are used to riding outside of UK with your KTM. Some GPS plotters use networks that offer European coverage with geolocation that is just as accurate indoors as outdoors.
Free application

Beepings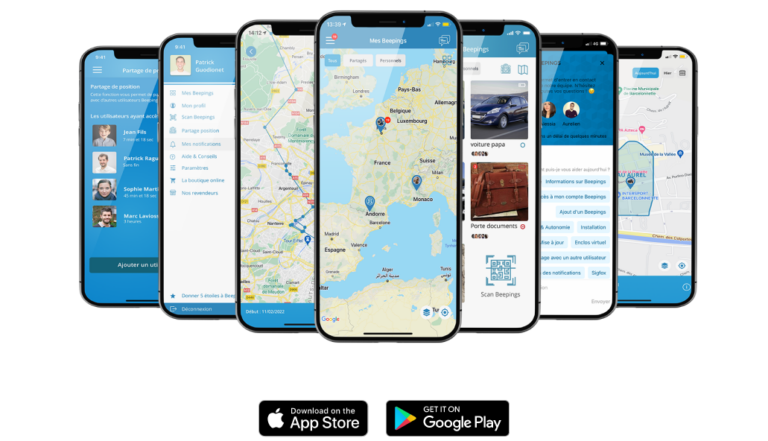 We have just listed the main elements to take into account before buying a GPS tracker that meets your needs and expectations. Having outlined the various criteria, it is now time to make the right choice of GPS tracker for your KTM. The ZEN L by Beepings GPS tracker has many features at a fixed price with no surprises. Indeed, the subscription is included for 2 years, after that it costs 9,90€ per year. This is a relatively low cost compared to the competition who have subscription costs of around 5€ per month or 60€ to add to the purchase price of your tracker. The Beepings GPS tracker works with the Sigfox low frequency network and is non-jamming, which will prevent thieves from blocking the sending of GPS positions. This network is available throughout Europe and is constantly expanding to new countries, allowing KTM motorbikes equipped with the ZEN L by Beepings GPS tracker to be geolocated in real time throughout Europe. The ZEN L by Beepings GPS tracker has a battery life of between 60 days and one year, depending on your usage. This is a very high battery life compared to other brands which usually last less than 6 months. With this GPS tracker, you can go anywhere you want for long journeys without constantly worrying about the battery level. The ZEN L tracker is also distinguished by the sensitivity of its motion detector. The proof is in the pudding, as soon as your KTM moves, you'll receive a motion alert notification. The GPS accuracy is also so precise that you can quickly find your vehicle in case of theft, whether it is on the street or hidden in a garage. In addition, its design allows it to be installed discreetly in strategic locations.
The most competitive
tracker on the market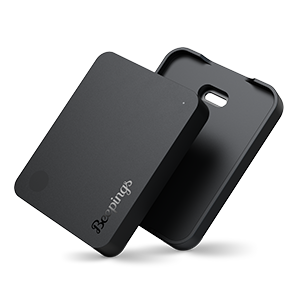 2 years subscription
included (then 9,90 €/year)
Where to buy

a ZEN L by Beepings tracker?
Are you convinced by Le ZEN L by Beepings? You can buy it now on our website https://beepings.com/fr/ or in our retail shops such as Norauto, Autobacs, Point S or Feu Vert.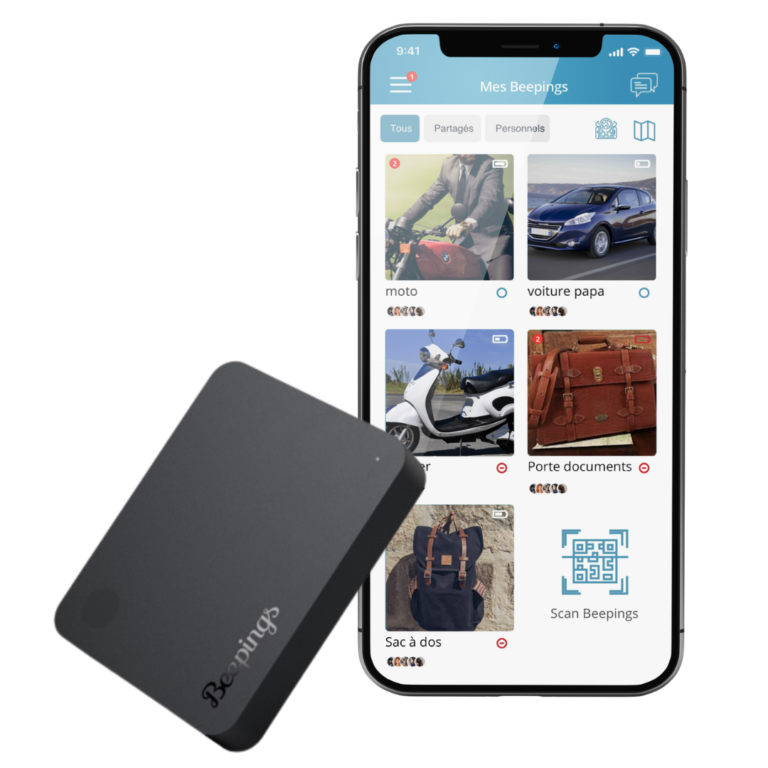 GPS tracker

ZEN L by Beepings
Up to 1 year autonomy
Anti-jamming system
Anti pullout support
Anti-theft alerts thanks to motion detection
Geolocation in Europe
SOS button
Sharing position between users
Alert perimeters
Travel history
Update OTA
Free application included
2-year subscription included