GPS tracker for Triumph motorcycle
If you own a beautiful Triumph motorbike, this article is for you. You've fallen under the spell of one or more of their British motorbikes and are desperate to protect them from theft for peace of mind. After all, a motorbike of this quality is unfortunately a perfect target for many thieves. There are many tools available today to provide this ongoing protection. One of the most popular is the GPS tracker. But you still need to know which one to choose. Don't worry, in this article we will reveal a GPS tracker that will allow you to secure your property so that you can find it in case of theft. With a GPS tracker, your Triumph will be safe. These technological items have become commonplace and almost indispensable for some users of motorbikes of this calibre. Their purchase is increasingly recommended in a world where theft is becoming dramatically endemic.
Why equip your Triumph with a GPS tracker?
Unfortunately there is no guarantee that your Triumph will not be stolen. Modern thieves are well-informed and can steal even very secure motorbikes. A GPS tracker, on the other hand, gives you the peace of mind that your vehicle can be traced even if this unfortunate scenario occurs. Although your Triumph is probably very capable and well equipped, a geo-tracking option is not to be overlooked.
How to
choose the most suitable tracker

for your Triumph?
As a product with a growing demand, the GPS tracker market continues to grow and a multitude of different devices are emerging. This article will give you an insight into these GPS trackers and the best choice for your Triumph motorbike. Firstly, one of the first things that comes to mind is the price. The prices of GPS trackers vary greatly as they depend on the quality and functionality that the tracker will provide. So make sure you get an effective tracker that suits your needs. Some of these GPS trackers involve additional costs to the price of the tracker, which can increase the final price of the tracker. These purchases can be in several forms, such as: Subscriptions, whether monthly or yearly, to keep the tracker running or SIM cards, which require a monthly fee. So make sure you find out what the running costs are before you buy a GPS tracker. Depending on the model of your Triumph, whether it's a Tiger Sport 660, Speed Triple 1200 RS or Scrambler 900, make sure the size of the GPS tracker fits your Triumph. Bear in mind that the tracker should be installed in a location that does not interfere with GPS signals. A GPS tracker should be easy to use, as its primary purpose is to ensure the peace of mind of its owner. If it is too complicated to use, it can become counterproductive and generate more stress than peace of mind for its owner. To continue with the aspect of peace of mind, your GPS tracker should have a battery that can last as long as you need it to. It's obviously inconvenient to have to recharge your tracker too often, or worse, for the battery to run down during a flight... We therefore advise you to opt for a GPS tracker with a long battery life, or better still, one that can be continuously connected to your Triumph's power supply so that you no longer have to recharge it. On the other hand, some trackers work with more geographically limited networks than others. It would be a shame if your Triumph was no longer located because it was stolen in a country or area that was invisible on the network used by the tracker. This is also a point to consider when looking for the ideal tracker.
Free application

Beepings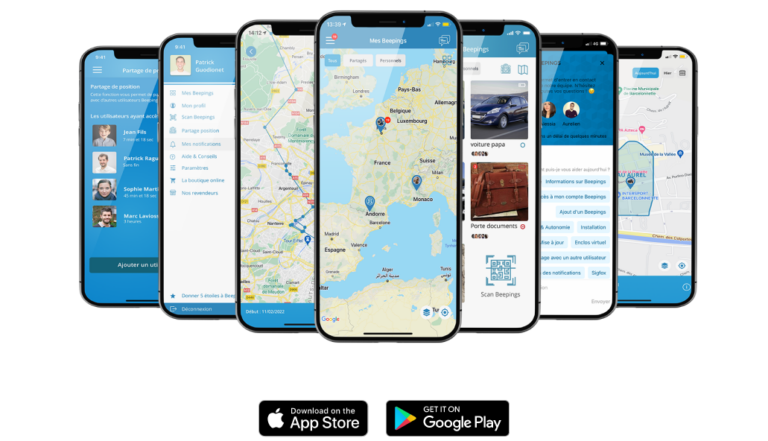 With all these points in mind, we now offer you the Zen L by Beepings GPS tracker. This GPS tracker has many features and benefits that set it apart from other trackers available on the market. With the Zen L by Beepings, there are no additional costs as mentioned above and it does not require a SIM card. Its subscription is offered for the first 2 years in the sale price and then increases to 9.90€ per year after 2 years. The design of the ZEN L allows it to be easily hidden in your Triumph in a discreet and secret location. To ensure your peace of mind internationally, the Zen L Beepings uses the Sigfox low frequency network. As well as ensuring that GPS signals cannot be jammed, the Sigfox network covers the majority of countries in Europe and continues to expand worldwide. So if your Triumph is stolen in a certain country, it will continue to be tracked even abroad. Let's talk about the battery of the Zen L by Beepings tracker. The battery life ranges from 2 months to 1 year depending on how often you use it. What's more, if your Beepings reaches 20% battery life, you will be notified directly on your phone to recharge your device. This way, it's impossible to let it run down. You will also be alerted to movement on your app when Zen L by Beepings detects the slightest tremor. In this way, your Triumph cannot be moved without you being alerted. Installation is made easy with a magnetic mount included in the package. If you wish, you can either screw it on or simply stick it to your bike with the double-sided bracket. This magnetic holder is not, however, essential for using the tracker. The Beepings application is available for free on the Play Store and App Store, on smartphones and tablets. This is where you can follow the movements of your tracker. Thanks to this application, you will also be alerted to movement detections, SOS alerts or signal tests. You can also create virtual enclosures by drawing them on the map in the app to be notified when your Triumph leaves and/or enters them. If you want your friends and family to be able to see where the Beepings are and receive notifications on their app, a sharing option is also available. There are many more features to discover on this app
The most competitive
tracker on the market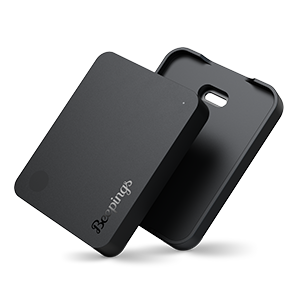 2 years subscription
included (then 9,90 €/year)
Where to buy

a ZEN L by Beepings tracker?
The Beepings Zen L is already available on the Beepings website via the following link: https://beepings.com/fr/tracker-gps-zen-l/ You can also buy it at one of the many retailers whose map is on this link: https://beepings.com/fr/revendeurs/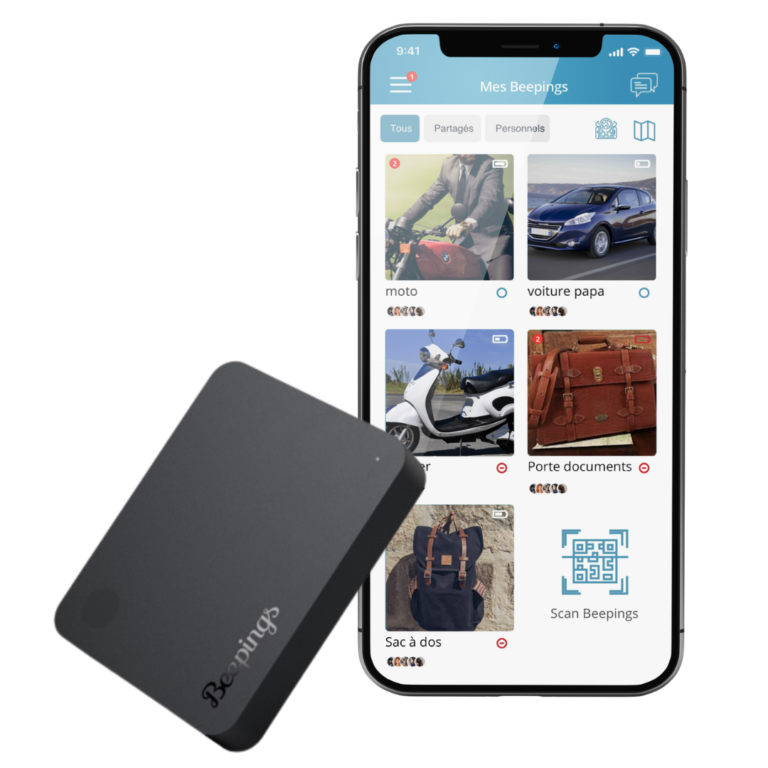 GPS tracker

ZEN L by Beepings
Up to 1 year autonomy
Anti-jamming system
Anti pullout support
Anti-theft alerts thanks to motion detection
Geolocation in Europe
SOS button
Sharing position between users
Alert perimeters
Travel history
Update OTA
Free application included
2-year subscription included