GPS tracker for Yamaha motorcycle
Yamaha motorbikes are numerous and very popular with bikers, but also with thieves. Yamaha motorbikes are always in the top 5 of the most stolen motorbikes and scooters in the top 4 with the TMAX 530/560 model. That's why it's important to secure your FJR 1300, MT-03 or MT-10. After all, your Yamaha motorbike is an asset that you value, whether it's your R125 or your R1M. The purpose of a GPS tracker is to protect your bike without having to worry about it when you leave your Yamaha on the street. In this article, we will advise you to pay attention to the different criteria that GPS trackers have, so that you can make your choice when buying one.
Why equip your Yamaha with a GPS tracker?
Nowadays, new technologies are increasingly appreciated and used to make our daily lives easier. These new technologies have been put to use in the geolocation used in GPS trackers. Whether you have a competition Yamaha like the R1M or a more off-road model like the Ténéré 700, which is designed for long distances, equipping your Yamaha with a GPS tracker is highly advisable to protect it from theft and to reassure you during your motorbike outings
How to
choose the most suitable tracker

for your Yamaha?
Today, there are many choices on the GPS tracker market, so it is important to make the right choice to secure your Yamaha motorbike or scooter. First, not all GPS trackers have the same battery life, depending on the brand and model of the tracker. If there is one important point to consider when buying a GPS tracker, it is this. It is important to know its autonomy, which must be adapted to your needs. If a tracker has a long battery life, then you will be able to take advantage of its functions throughout your adventures with complete peace of mind. Second, if this is the first time you have thought about GPS trackers as a solution to protect your Yamaha from theft, you should be aware that some GPS trackers have additional costs that may apply. Some work with SIM cards and require a subscription, which is not included in the initial price. Others may use paid applications or even charge fees not included in the price. Therefore, you should take the time to read all the terms and conditions before purchasing your GPS tracker for your Yamaha motorbike. Third, the installation of the GPS tracker should not be overlooked. Some GPS trackers require complex installations with assistance required to install them on the motorbike. Others are very easy and convenient to install, sometimes with video assistance. We encourage you to look at how to install a GPS tracker on your motorbike and where to position the GPS tracker on your Yamaha as discreetly as possible. Finally, find out what network the GPS tracker uses and how accurate it is. The aim is to provide the most accurate GPS coordinates possible, both indoors and outdoors. Indeed, there are some GPS trackers that only work in one country. This can be a problem when planning a trip, for example. On the other hand, others offer geolocation throughout Europe. Accurate geolocation is important because if your Yamaha is stolen or you need help, your GPS coordinates must be accurate in order to easily find your stolen Yamaha or to help you in case of an accident.
Free application

Beepings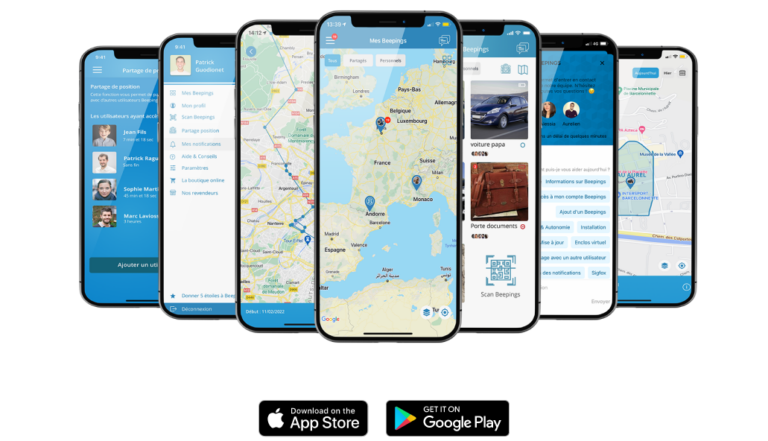 After all the criteria listed, it's time to make your choice. Are you still unsure which GPS tracker is best for you? Now is the time to help you find the most suitable GPS tracker for your Yamaha. The ZEN L by Beepings GPS tracker offers many advantages that will benefit your motorbike, no matter what model of Yamaha you own. First of all, its long battery life, ranging from 2 months to 1 year, sets it apart from the competition and allows you to travel long distances without worrying about the state of the ZEN L by Beepings GPS tracker battery. This ZEN L by Beepings tracker is sensitive enough to allow you to be alerted to any suspicious movement of your bike. In addition, the GPS location is so accurate that it is very easy to track your bike's movements in real time, whether it is riding outside or moving to the bottom of a container after it has been stolen. Both of these aspects allow your Yamaha motorbike to be found very quickly if it is stolen or to come to your aid if you are in danger. The ZEN L by Beepings GPS tracker has a design that makes it easy to install on a Yamaha motorbike. What's more, installation is as simple as it is quick. The ZEN L GPS tracker is supplied with a magnetic mount to stick or screw onto your Yamaha motorbike. This means that you can easily remove the ZEN L from the bracket to recharge it without removing the bracket each time. However, you don't have to use the ZEN L with the bracket. It works just as well without the holder. Thanks to its intuitive application, you are free to use all the features of the Beepings. This includes sending SOS messages, sharing locations and alerts with other Beepings users during a ride with friends, for example, and creating virtual enclosures to be notified when your Yamaha motorbike leaves a defined area. You will also be able to consult your trip history for up to 1 year and it will also be possible to check the battery status of your ZEN L by Beepings GPS tracker at any time. As far as the network used is concerned, the ZEN L works with the coverage of the Sigfox network, which is a low frequency network, available everywhere in Europe. Therefore, the signal cannot be jammed by thieves and your ZEN L will always send its GPS positions. So you can travel abroad with your Yamaha motorbike without any worries. In addition, the subscription to Sigfox is included for 2 years, and after that it will be 9,90€ per year. The ZEN L GPS tracker can also be connected directly to your motorbike, thanks to its compatible accessory, the 10V to 50V converter, available on our Beepings website.
The most competitive
tracker on the market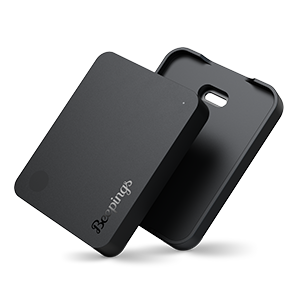 2 years subscription
included (then 9,90 €/year)
Where to buy

a ZEN L by Beepings tracker?
Would you like to buy the ZEN L GPS tracker because it meets your needs for your Yamaha motorbike? You can find it at Norauto, Feu Vert, Autobacs, Point S or on our website https://beepings.com/fr/.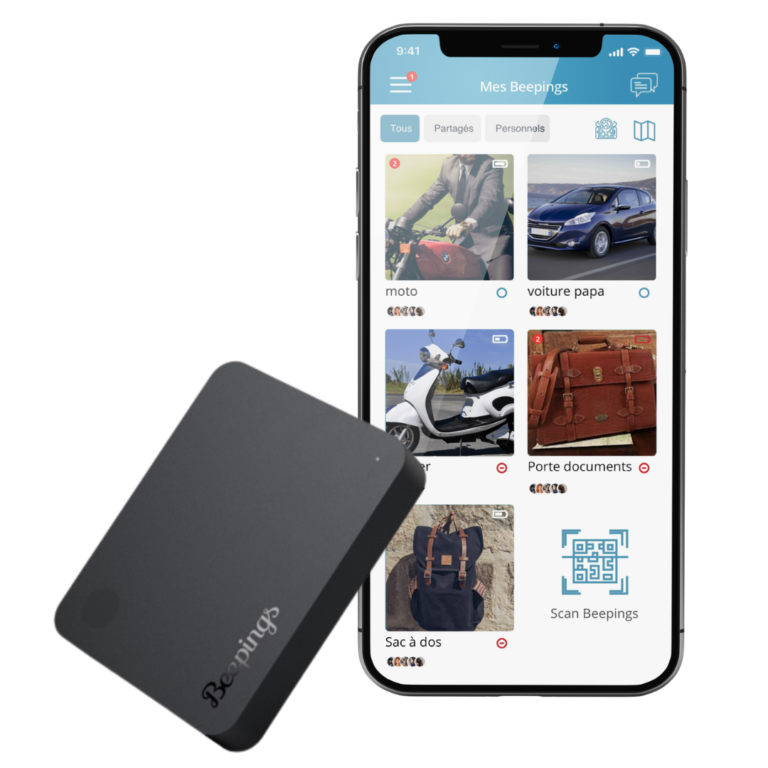 GPS tracker

ZEN L by Beepings
Up to 1 year autonomy
Anti-jamming system
Anti pullout support
Anti-theft alerts thanks to motion detection
Geolocation in Europe
SOS button
Sharing position between users
Alert perimeters
Travel history
Update OTA
Free application included
2-year subscription included