GPS tracker for Vespa scooter
Have you just invested in a Vespa scooter? We recommend installing a GPS tracker on your scooter to avoid theft and to be free to leave it anywhere and anytime. Thefts of two-wheelers are becoming more and more frequent, so it is important not to neglect the security of your Vespa. The Piaggio 125 Vespa has been ranked in the top 10 most stolen scooters in the UK in 2022. The GPS tracker is the new technology of recent years. A small object can change your life. Indeed, it allows you to secure your scooter against thieves
Why equip your Vespa with a GPS tracker?
Vespa bikes are known worldwide for their timeless style, referring to the dolce vita. Their urban use makes them vulnerable to thieves who swarm in big cities. Unfortunately Piaggio has never developed a solution to reduce the number of stolen Vespa's and its scooters do not have a built-in GPS to track their movements in real time. We therefore suggest that you equip your Vespa scooter with a GPS tracker. The GPS tracker will allow you to find your Vespa quickly in case of theft but before that, to avoid having it stolen thanks to the movement alerts. These features are available on some GPS trackers at reasonable prices, considering their usefulness. By equipping your Vespa with a GPS tracker, you will be able to make your daily journeys in the city with complete peace of mind and park it on the street without any worry.
How to
choose the most suitable tracker

for your Vespa?
The competition is getting tougher and tougher, so it's hard to make the right choice, especially if you don't know anything about GPS trackers. We would like to recommend the most important criteria to take into account when buying a tracker. The most important point to take into account is the autonomy of the tracker. If you commute to work every day, make sure that the tracker's battery is suitable for your use, taking into account the time you spend on your scooter. Indeed, when in motion, the tracker consumes more battery than when stationary. You should also ask about the installation of your GPS tracker, which should be quick and easy. The dimensions of the GPS tracker must also be compatible with your Vespa so that it can be positioned in an easily accessible place to transmit the GPS signal. Also ask about any additional costs that are not included in the purchase price. Some GPS trackers are used with a SIM card, which means that there is an additional cost for a subscription or a paid application. This is an essential point to consider before buying a GPS tracker for your Vespa scooter. As for the price, it varies according to the features and performance of each tracker. If you want an accurate, high quality GPS tracker, it is best to aim for trackers in the higher price range of the market. The cost of the tracker should not be overlooked if you want to effectively protect your Vespa scooter from theft. Finally, the accuracy of the geolocation and the sensitivity of the tracker's motion detector are essential for finding your Vespa as quickly as possible in the event of theft. If your GPS tracker is sensitive enough to detect movement, it will allow you to receive alerts as soon as a suspicious movement is perceived. Accurate geolocation is also an important point for a GPS tracker, as the more accurate it is, the more likely you are to find your scooter in record time.
Free application

Beepings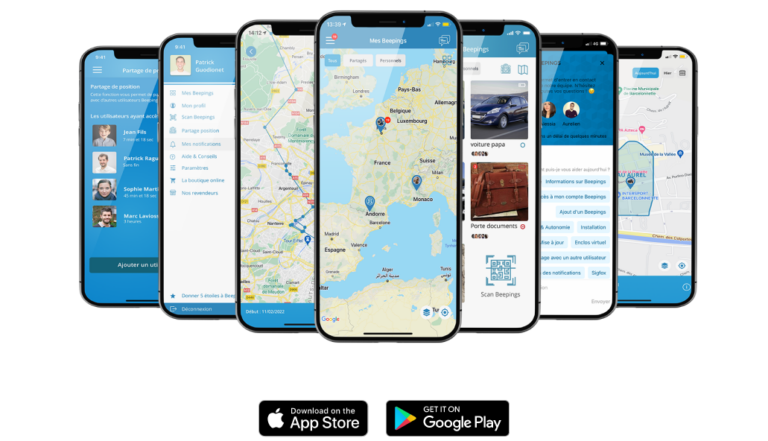 Are you still unsure which GPS tracker is best for your Vespa? We will help you find the GPS tracker that will allow you to secure your two wheels. The ZEN L by Beepings GPS tracker has many advantages, which we will now explain in detail. The ZEN L by Beepings has a "share" function that allows you to share your GPS tracker with other users, who will also be able to follow your Vespa's movements live and receive its movement alerts. On the free Beepings app, you can also create entry and exit perimeters to receive an alert on your smartphone if your Vespa enters or leaves the defined area. You also have access to your trip history for up to 1 year. There are still other features that we will let you discover... The ZEN L by Beepings GPS tracker measures 58x78x13mm and is quick and easy to install on your Vespa. It comes with a magnetic mount to stick or screw onto your Vespa scooter, which will allow you to install the ZEN L on its mount and remove it without any hassle, as many times as you want. In addition, the ZEN L has a record battery life, ranging from 2 months to 1 year, depending on your use. This is a good thing if you want to make daily journeys without worrying about the battery. The ZEN L by Beepings GPS tracker works on the Sigfox network, which covers the whole of Europe and makes its signal very difficult for thieves to jam. The ZEN L does not require a SIM card to operate, so there are no additional costs to add to the advertised retail price. A 2 year subscription is included in the price and then costs €9.90 per year after the 2 year period. This cost is low compared to the importance of protecting your Vespa scooter. Finally, the precision and sensitivity of the ZEN L are very high. The slightest movement of the scooter will alert you by notification. You can also check your Vespa's position in real time on the free Beepings application. If your scooter is stolen, you can find it quickly with the GPS tracker ZEN L by Beepings. This application is available on IOS and Android. It is intuitive, easy to use and works in the background to provide you with real-time geolocation.
The most competitive
tracker on the market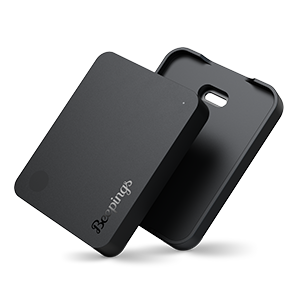 2 years subscription
included (then 9,90 €/year)
Where to buy

a ZEN L by Beepings tracker?
Are you convinced by the ZEN L by beepings GPS tracker? You can find it in our Feu Vert, Norauto, Point S and Autobacs shops. But also directly online on our website: https://beepings.com/fr/.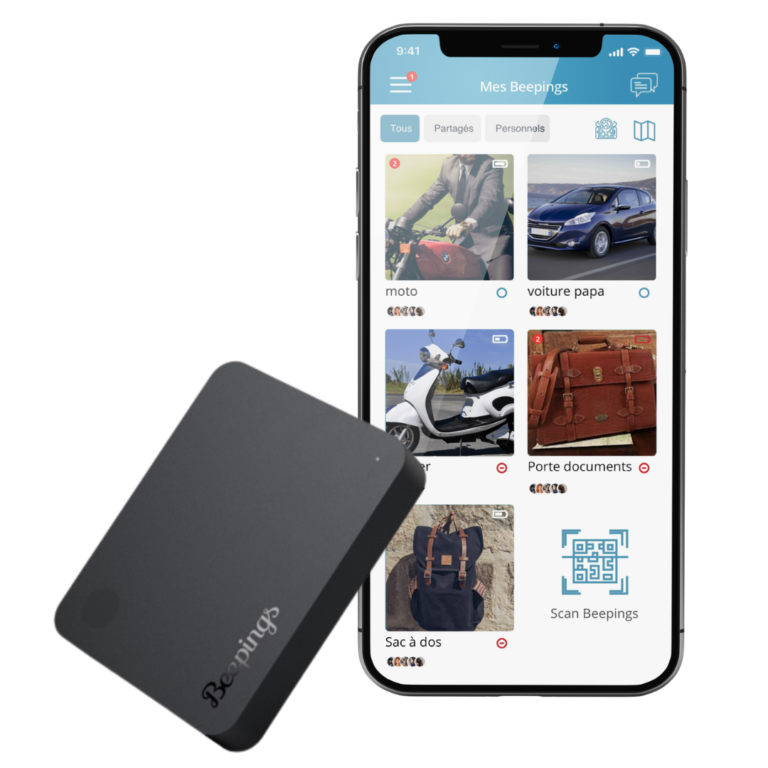 GPS tracker

ZEN L by Beepings
Up to 1 year autonomy
Anti-jamming system
Anti pullout support
Anti-theft alerts thanks to motion detection
Geolocation in Europe
SOS button
Sharing position between users
Alert perimeters
Travel history
Update OTA
Free application included
2-year subscription included