You own a beautiful car, equipped with many options that you have chosen online like navigation system, bluetooth, car radio etc. This vehicle is surely equipped with a TFSI engine that makes you feel those incredible sensations when you drive it. But this jewel is an exceptional product, often admired, coveted and sometimes jealous. You naturally want to take care of it and above all not have it stolen. In this article, we are going to propose you an infallible solution to be always connected to your car in all serenity. The GPS tracker is an essential accessory to geolocate your Audi at any time. But if a GPS tracker allows you to follow the movements of your Audi in real time, it is not only that. It will also allow you to find your car in case of theft thanks to the transmission of the positions emitted by the GPS tracker. But today, the competition is numerous and it is sometimes difficult to find the right GPS tracker for your Audi. In this article, we will help you to see more clearly to make your choice and thus make your vehicles safer. So whether it's your Audi Q7, your A3 or another model, we strongly recommend that you protect it to face the risks and limit thefts. Thanks to the GPS tracker, you will find your car quickly and without worry.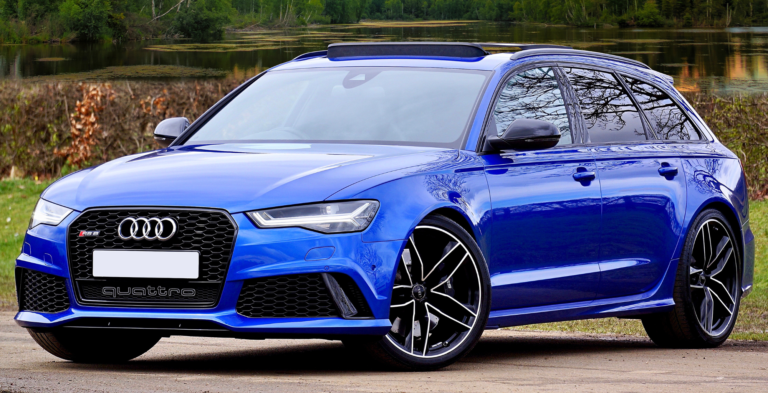 Why equip your Audi with a GPS tracker?
As we said, equipping your Audi with a GPS tracker has become essential, especially when you know that 7 Audi models are ranked among the most stolen cars this year according to AutoMoto magazine and that the most powerful models are armed with a valuable TFSI engine. With the advancement of technology, the new Audi models are getting modernized and are now equipped with electronic keys to open. However, the hacking of these keys, called "mouse-jacking", is now the most common method of car theft, along with the use of a simple scrambler. Audi has reacted to the theft of its cars over the years by equipping its vehicles with the "Audi Tracking Assistant plus" which allows electronic tracking of your vehicle in addition to the immobilizer and anti-theft alarm. But be careful, not all Audi models are equipped with it and we really advise you to equip your Audi with a GPS tracker if it is not already integrated. Nevertheless, you can also find bluetooth car radios, already included or to be added, which have a GPS system but this kind of product often attracts the attention of thieves, does not prevent theft, not to mention the cost, often quite high.
How to
choose the most suitable tracker

for your Audi?
The competition is multiple and present everywhere in France and in Europe, proposing you prices and various functionalities. To choose the most suitable GPS tracker for your Audi, we help you understand the criteria that make the difference. The battery life of the tracker is a first essential criterion for your Audi. You don't want to have to recharge your GPS tracker every day. It is therefore essential to look at the autonomy that each model offers. Obviously, this will depend on how you use it. If you use your vehicle on a daily basis, your tracker's battery will last less than if you use your Audi a few days a month. The installation of the GPS tracker is also an important point since it should not be too complicated so that you can equip your Audi without difficulty and quickly. We advise you to find out how to install the tracker in the car before you buy one, because you will need to have easy access to it to recharge it and eventually make updates. If you don't know anything about GPS trackers, you should know that most GPS trackers work with a SIM card to transmit your position. So you'll need a subscription. Be sure to check if the subscription comes with the GPS tracker or if it is without subscription. In the latter case, the SIM card is not provided. It is therefore essential that you know, before buying the tracker, how it works and if it needs a subscription because it can be restrictive and generate additional costs. The accuracy of the geolocation and its sensitivity are also criteria that you should take into account. If your Audi is stolen, you will obviously want to find it as soon as possible. It is therefore crucial that the positions indicated by your GPS tracker are as accurate as possible. Its geolocation system must be as accurate as possible. The sensitivity of the tracker refers to its ability to detect movement. The higher the sensitivity, the more the tracker will be able to detect even very slight movements. Finally, the size and weight of the GPS tracker are elements to keep in mind because it must be able to be put in your Audi without being visible to potential thieves.
Free application

Beepings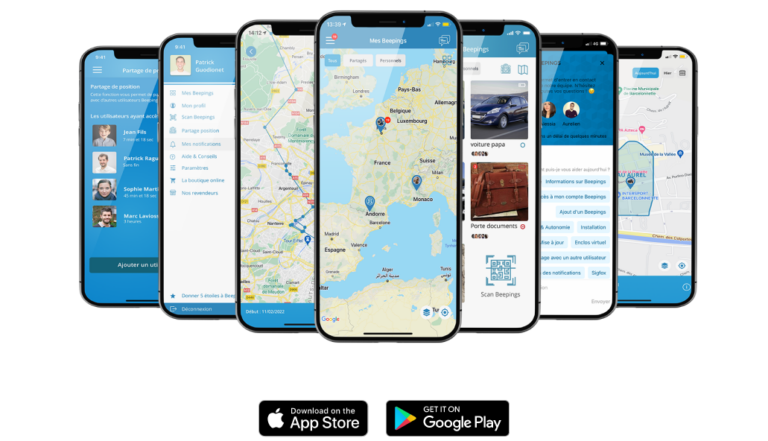 Now that you know the important criteria to take into account to equip your Audi with a GPS tracker, you are probably thinking "well, which one should I buy? We will help you in your choice by telling you about an unbeatable product. The ZEN L by Beepings GPS tracker has many qualities that you won't find on other models. Unlike some of its competitors, it does not require a SIM card and includes a 2-year subscription. At the end of these 2 years, the subscription to the network is 9,90 € per year, which is largely affordable considering all its features. When other GPS trackers only work by being connected to the vehicle's battery or have an autonomy of a few hours to 6 months, the GPS tracker ZEN L by Beepings can go up to 1 year of autonomy depending on the use. It uses the Sigfox network which allows you to benefit from coverage throughout Europe and is non-jamming while some other GPS trackers, cover only France. Thanks to this technology and the emission of positions every 5 minutes, you can follow your Audi at any time. The ZEN L GPS tracker allows you to geolocate your Audi at the exact location where it is with an accuracy defying all competition. With up to 1 year of position history, you can find your route and positions for each day. This GPS tracker also has a sophisticated motion detection system that alerts you if it recognizes the slightest movement of your Audi that might be suspicious. One of the big advantages of this Beepings tracker is that it has a feature you can't live without: the definition of virtual perimeters that allows you to be alerted when your Audi enters or leaves the area. With this GPS tracker, you can manage the notifications you receive on your phone and only be alerted in certain cases that you can define. Finally, two significant advantages of the ZEN L tracker are not only its small size, but also the fact that it installs with a simple magnetic mount provided in the box. You don't need any tools or time to install it. Still not convinced? There's one last argument that could tip the scales: the application. Intuitive and functional, it brings together all the features you need to track your Audi, share your location with family or friends, set virtual perimeters, see the battery status, centralize and manage your notifications. On the application, you will also have access to various online videos to help you install and operate. Beepings also provides a support service via the website chat or on the application. The little extra of Beepings? You can purchase a 10V-50V to 5V converter that plugs directly into your Audi so you never have to worry about your tracker battery. These products are available for purchase online or in stores.
The most competitive
tracker on the market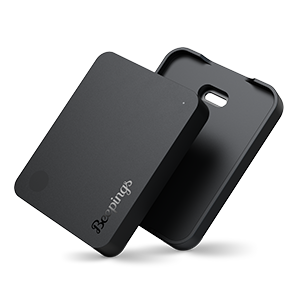 2 years subscription
included (then 9,90 €)
Where to buy

a ZEN L by Beepings tracker?
You can find the ZEN L by Beepings trackers in Norauto, Feu Vert, Point S and Autobacs stores, among others in France, but also on the internet: on the https://beepings.com website.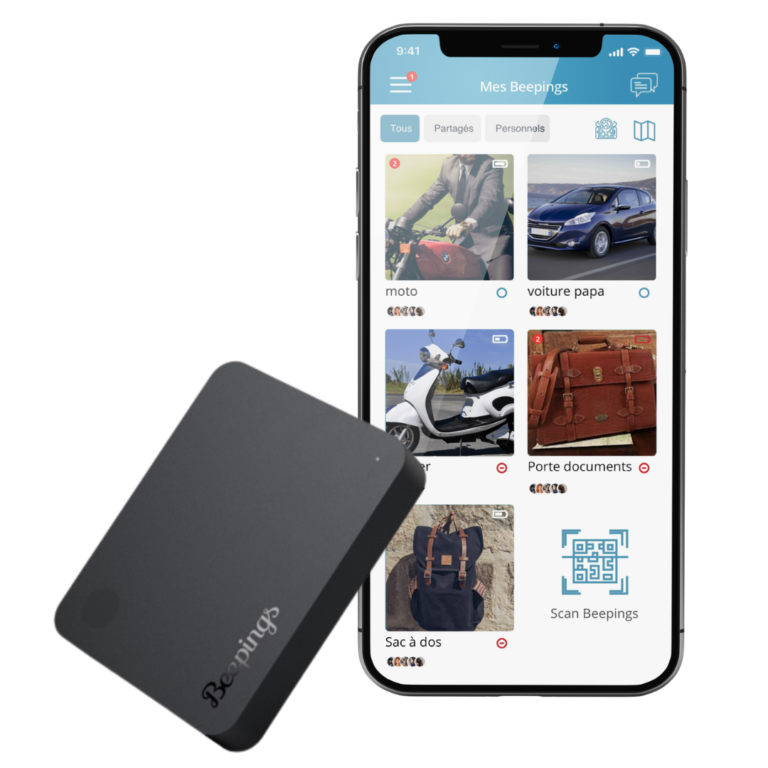 GPS tracker

ZEN L by Beepings
Up to 1 year autonomy
Anti-jamming system
Anti pullout support
Anti-theft alerts thanks to motion detection
Geolocation in Europe
SOS button
Sharing position between users
Alert perimeters
Travel history
Update OTA
Free application included
2-year subscription included